These 10 Restaurants In Indiana Don't Look Like Much… But WOW, They're Good
Have you ever driven or walked by a dining establishment and decided not to eat there because of the way the exterior looks? We've all done it. But as the saying goes, you can't judge a book (or restaurant) by its cover, and the following list of unassuming restaurants in Indiana proves just that. Put these 10 hidden gem restaurants in Indiana on your foodie bucket list, and bring your appetite because some of these restaurants truly have some of the best food in the state.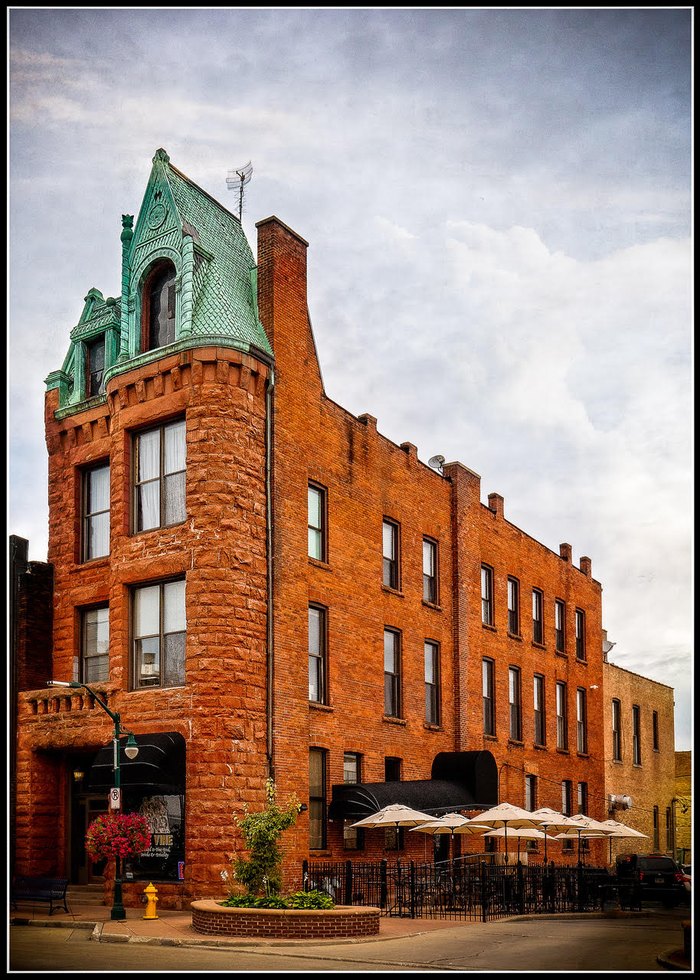 Have you ever eaten at any of these unassuming restaurants in the Hoosier State? What hidden gem restaurants in Indiana would you add to the list? Let us know in the comments below!
And if you're hungry for more, be sure to check out these bucket-list-worthy restaurants in Indiana.
OnlyInYourState may earn compensation through affiliate links in this article.
HIDDEN GEM RESTAURANTS IN INDIANA & RELATED INFO
March 12, 2021
Where are the best places to eat in Indiana?
There are no shortages of delicious restaurants in the Hoosier State and here are some of the best places to eat in Indiana:
The Overlook Restaurant & Lounge, Leavenworth

The Rathskeller, Indianapolis

The Channel Marker, Syracuse

Bridges Waterside Grille, Michigan City

Das Dutchman Essenhaus, Middlebury

Mountain Jacks Steakhouse, Lafayette

Lighthouse Restaurant, Cedar Lake

Batar, Seymour

The Exchange Pub + Kitchen, New Albany

Boathouse Restaurant, Winona Lake

Here's a previous article to read more about some of the best places to eat in Indiana.   
What are some of the best restaurants in Indiana?
Foodies in the Hoosier State are a very happy group -- when it comes to unique and amazing dining opportunities in Indiana, there are almost certainly way too many to mention in one sitting. Indiana just seems like a hub of bucket-list-worthy restaurants and cafés just waiting to be discovered. Here are 2 of the best restaurants in Indiana:
Jefferson Street BBQ in Converse, Indiana, is easily one of the best little smokehouses in Indiana. Sure, you might wait a bit on Fridays or Saturdays, but you'll be so glad you did. Try their famous pulled pork nachos, jalapeño cornbread, brisket, or any number of their famous sandwiches -- just don't forget the napkins.
Joseph Decuis in Roanoke is next level; it's one of the few places serving 100% genuine Waygu beef in the Midwest. It's a farm-to-fork operation through and through; the majority of food on the menu is straight from the Decuis Farm, just six miles away from the restaurant.

What are some unique restaurants in Indiana?
For a totally unique, only-in-Indiana dining experience, check out:
Chubby's: a little local steakhouse that has many Hoosier favorites on the menu that make it a classic. Enjoy fried fish, country-fried steak, biscuits and gravy, tenderloins, and so much more at this restaurant that has been around since 1990. Get more details from previous coverage of this steakhouse in Indiana.
Ray's Drive-In: a 1950s-style drive-in that's totally unique and known for being a fried food paradise. The place is best known for its face-sized tenderloins, which are bigger and juicier than any other in the state. Learn more about this iconic drive-in restaurant in Indiana.

Where are some hidden gems in Indiana?
Indiana is full of places that will surprise you, and our Hidden Gem Road Trip will take you to some of the coolest treasures in the Hoosier State. One of our favorite hidden gems in Indiana is in Kokomo, Indiana: a 17-foot-tall, 220-foot-long sculpture of a praying mantis. It's made of World War II fuel pontoons and metal traffic poles. It is, very literally, one of a kind. The monolith supposedly took 220 hours to create (one for every foot of length!), and the sculpture has a very colorful presence on social media! The Providence Home Geode Grotto is another of our favorite hidden gems; this stunningly beautiful and super-unique grotto was constructed over a period of one decade. It's made of locally-found geodes, as well as limestone, marble, and found objects. The entire display is absolutely beautiful, and we strongly suggest you bring a camera! The statues present on the grounds were imported all the way from Italy, and visitors are able to admire them throughout the park. It's located in Jasper, so while you're there, be sure to get your German food fix at #10 on our above list of unassuming restaurants in Indiana, Schnitzelbank Restaurant.