The Indiana Steakhouse In The Middle Of Nowhere, Montgomery's Steakhouse Is One Of The Best On Earth
We all know there are dozens of great steakhouses in Indiana – practically anywhere you go in the Hoosier State, you'll find good steaks! From the famous St. Elmo to the highly-underrated Galveston, there's no shortage of good beef here. If you're looking to try a new Indiana steakhouse that's a little away from the hustle and bustle of the Hoosier cities, then you'll love this incredible steakhouse we've found in the middle of nowhere. For a delicious meal, a relaxed atmosphere, and even some live music, head to Montgomery's Steakhouse, a place many consider to have the best steak in Indiana.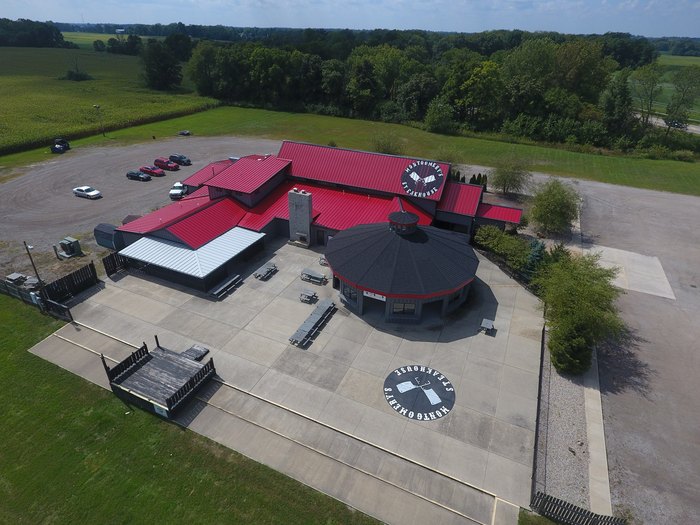 Have you ever been to this incredible hidden Indiana steakhouse? Do you think it's got the best steak in Indiana? Share your experience with us in the comments and be sure to let us know about your other favorite hidden gem restaurant in Indiana.
For more information about this great restaurant, check out the Montgomery Steakhouse Facebook page.
For more great places to enjoy a phenomenal steak, check out these 9 incredible restaurants in Indiana.
OnlyInYourState may earn compensation through affiliate links in this article.
Address: Montgomery's Steakhouse, 5800 South, 5800 IN-3, Spiceland, IN 47385, USA
steakhouses in indiana
January 10, 2020
What are the best steakhouses in Indiana?
When choosing to dine out, there aren't many better options than a classic steakhouse. Indiana has many from which to choose, whether you prefer fine dining or a hidden gem. For some of the best steakhouses in Indiana, check out this rustic option, this Indianapolis favorite, or even some of the best small town options.
What is the fanciest restaurant in Indiana?
Indiana has a variety of restaurants throughout the state if you're looking to treat yourself to a fine dining experience. We have romantic eateries, some that sit right along the water, others with different fantastic views, and plenty of other white tablecloth, wine-pouring dining destinations that will delight in every possible way. For a plethora of these restaurants, check out this search on our website.
What are the best hidden gem restaurants in Indiana?
Some of the best eateries in our state could be considered a hidden gem restaurant in Indiana. These are the places that you may drive by, but never stop, or a friend tells you that you absolutely must give it a try. We love these local restaurants that often serve up the best food in the state. For a list of some of them, check out 11 of the best hidden gem restaurants in Indiana.