One Of The Oldest Operating McDonald's Restaurants In Indiana Has Been Serving Mouthwatering Burgers For Almost 65 Years
If you think back to your childhood, what's one of the first fast-food joints that comes to mind? What restaurant was it that, as you passed it on the way home from school or soccer practice or whatever else, you asked your parent, guardian, or begrudging older sibling: "Can we get —?" If you're anything like us, one of the places that'll come to mind is good ol' McDonald's. Sure, fast food restaurants are kind of out of vogue these days, but let's be real here: some of them, like this one, were definitely major players in our childhoods. Interestingly, here in the Hoosier State, we're home to a little bit of Mickey D's history: in Muncie, there exists a unique McDonald's store that's been open since 1958. What makes it so unique? For almost 65 years now, this location – one of the oldest McDonald's in Indiana, if not the country – has been serving up iconic burgers n' fries with the added bonus of being one of the only restaurants left with the original vintage golden arch sign.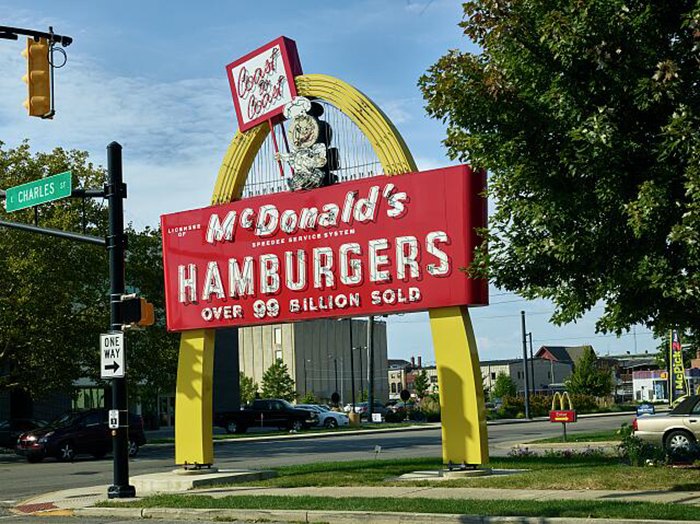 Need more interesting and historic places to eat in Indiana? You might want to check out one of the oldest operating restaurants in Indiana.
Address: 500 E Charles St, Muncie, IN 47305, USA
OnlyInYourState may earn compensation through affiliate links in this article.