It's Not Officially Halloween In Indiana Until You Experience This Magical Glowing Pumpkin Display
Halloween is just around the corner, and this October there will be a fantastic display of glowing pumpkins near the town of North Vernon, Indiana for all to enjoy. This annual event is a must for many locals who look forward to this artistic fall-themed showcase each year.
It's not truly fall without a drive by this unique home. Scroll on to learn all about it.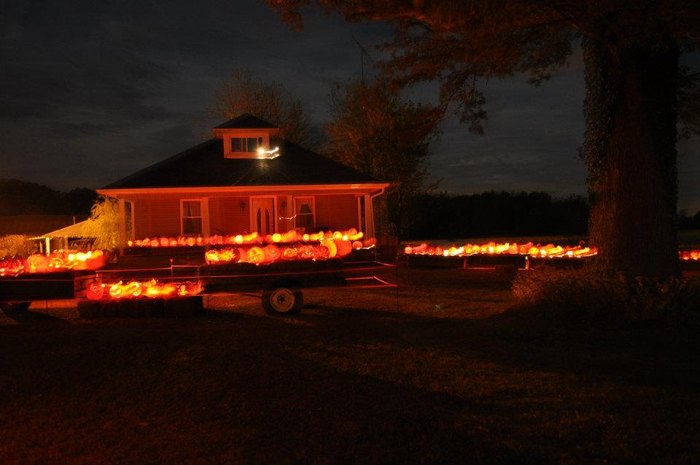 The Boyd Pumpkin Display is located at 6265 E County Rd. 920 N, Butlerville, IN 47223, and you can keep up with it through its official Facebook page.
For more great drives, check out this haunted road in Indiana that will give you nightmares.
If you've ever seen this display of glowing pumpkins, we'd love to hear from you. Please share your experiences and photos with us below in the comments.
OnlyInYourState may earn compensation through affiliate links in this article.