The Story Behind This Ghost Town Cemetery In Indiana Will Chill You To The Bone
Indiana has its fair share of abandoned places to visit, but the ghost towns and cemeteries that exist in our state, like the Elizabethtown Cemetery, are some of the creepiest. Elizabethtown is so deserted that the only thing left of it is this cemetery – and it will chill you to the bone.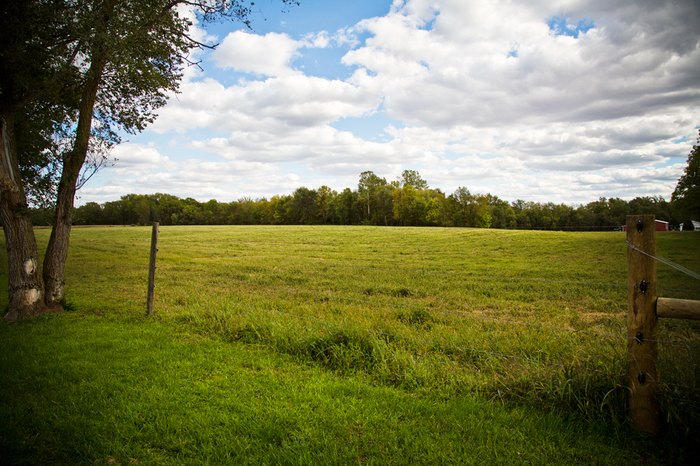 Have you ever investigated the Elizabethtown Cemetery in Indiana? What is your favorite ghost town in Indiana? Tell us in the comments!
There are many more cemeteries in the Hoosier state. But if you want to see the very oldest, check out Greenlawn Cemetery.
OnlyInYourState may earn compensation through affiliate links in this article.
More to Explore
Exploring Indiana
Are there abandoned places in Indiana?
It's not just Elizabethtown. Here are some more abandoned places in Indiana:
Chatterton: Founded in 1896, this former town is located in Warren County. Today, there is just one house and one mailbox to show for it.
Sloan: Located in Warren County, this town was founded in the early 1900s. The post office closed in 1941 and by the 1990s, the railroad tracks were removed, and no structures remain here.
Dunn: While never a sprawling place, in the early part of the 1900s, there were some buildings here as well as residents. Today, it is all overgrown, but the unused rail tracks do remain.
Granville: This town is in Tippecanoe County. While today you'll only find a cemetery, it was formerly home to the Wea Native American tribe and also contained 153 lots, streets, and a public square in its heyday
Are there any urban legends in Indiana?
Check out some of the most interesting urban legends in Indiana:
Edna Collings Bridge: Located in Putnam County, this covered bridge is said to be haunted by a girl who drowned nearby in the 1920s.
Culbertson Mansion: This Second Empire-style home is located in New Albany. It has a laundry list of pretty horrific things happening, such as a lightning strike and subsequent fire that killed everyone inside in 1888 and then in 1933, the discovery of a dead family who had allegedly been tortured by the father. Today, it's a historic site you can visit.
The House of Blue Lights: Located in Indianapolis, the story around this house surrounds the millionaire owner Skiles E. Test. Stories include a preserved woman in a glass coffin surrounded by blue lights. The house was demolished in 1978.
What are the best hikes in Indiana?
If you want to get outdoors in the Hoosier State, check out some of the best hikes in Indiana:
The Adventure Hiking Trail: This trail is located in Corydon's O'Bannon Woods State Park. It is a 25-mile-loop that offers views of the Ohio River as well as caves and sinkholes. This hike can be spread out over a few days as there are shelters along the way.
Hemlock Cliffs National Scenic Trail: Located in Bedford's Hoosier National Forest, this is a 1.2-mile loop trail. Although short, the views are spectacular, as you'll see waterfalls, sandstone caves, cliffs, and canyons.
Related Articles
Explore Indiana
Featured Addresses