An Enormous Warehouse Of Used Books In Illinois, Old Book Barn Will Be Your New Favorite Destination
Located in the tiny town of Forsyth, Illinois is a large store that is any book lover's dream. For major readers, shopping used books is like going antiquing. This used book warehouse in Illinois is full of incredible deals on books, both old and new, and you never know what you're going to find.
From fiction to self-help, this store has every genre you could possibly imagine. Are you ready to dive into a new literary adventure? Scroll on to learn more about this bucket list-worthy destination.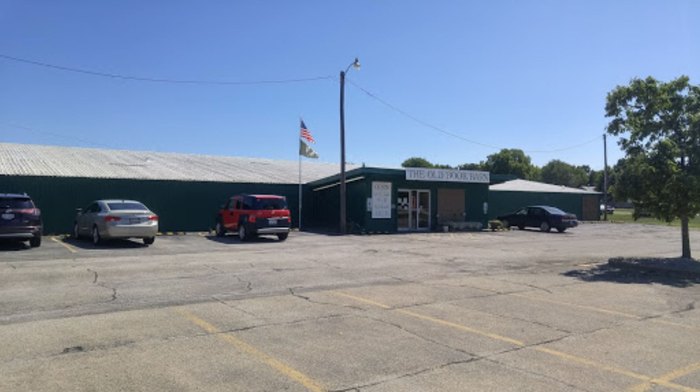 Old Book Barn is located at 126 US-51, Forsyth, IL 62535, and you can get more information on its Facebook page.
Similarly, Illinois is also home to an antique barn that you definitely don't want to miss. Check it out here.
If you've ever been to this used book warehouse in Illinois, we'd love to hear from you. Please share your experiences and photos with us below in the comments.
OnlyInYourState may earn compensation through affiliate links in this article.
Address: 126 US-51, Forsyth, IL 62535, USA
Used Book Warehouse In Illinois
April 26, 2020
Are there any other used bookstores in Illinois worth visiting?
While many hail Old Book Barn as the best used bookstore in Illinois, it's certainly not the only one. In fact, many communities have their own community bookshops worth visiting! Books on the Square may not be the most massive bookstore in Illinois, but it is well worth visiting. The same is true for most local shops – if they look interesting, don't be afraid to stop in!
Where else can I do warehouse shopping in Illinois?
Warehouse shopping in Illinois certainly isn't uncommon! Loomcraft Fabric Outlet is likely the best known warehouse shopping center in the state. If you're a crafter, quilter, or anyone else that likes to get creative, then this is the place to be!
What are the best flea markets in Illinois?
Flea markets are treasure hunts, and there are oodles of them in Illinois – both indoors and outside. While each is unique in its own way, there's no flea markets in Illinois that are fully worth passing up. You truly never know what you will find at these massive treasure hunts!