This Creepy Ghost Town In Illinois Is The Stuff Nightmares Are Made Of
A ghost town is a town that was once booming but is now abandoned (or virtually abandoned). There are a lot of these towns in southern Illinois, a region referred to as "Little Egypt." We are looking at the town of Cairo.
Cairo is a little bit different than your traditional ghost town because, while many parts are clearly abandoned, some people still remain. So it is a weird sort of limbo between life and death here. It is very interesting to visit just to see how things once were. Things used to be so different.
Once upon a time – we're talking 1920s and 1930s – things were booming for Cairo. Right off of the river, it was popping. There was a great restaurant and night scene, some people who had a lot of money, and beautiful homes. You would never know that looking at it today.
So what went wrong? Well, it was a perfect storm of things, really. The economies that supported the town didn't do so well. Flooding contributed to the decline. And racial tensions, including acts of violence, led to an exodus.
Large sections of the town are crumbling, clearly have had no upkeep in decades, and are overcome by vegetation. You really have to see it to believe it. You might run into residents here who remember how it was (or know someone who remembers how it was). Those times have come and gone. It was a sad, strange, sinking feeling to visit.
We recommend you do, though. The town is as if it was frozen in time.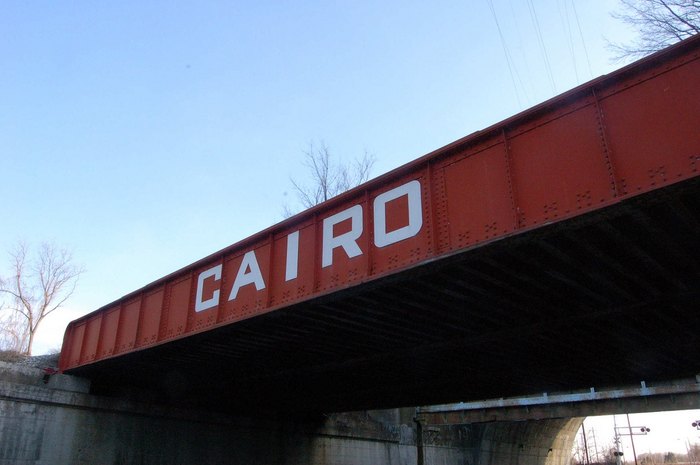 Been to Cairo? Live in Cairo? Be sure to share pics on the Only in Illinois Facebook page.
OnlyInYourState may earn compensation through affiliate links in this article.