Garden of the Gods Observation Trail In Illinois Leads To Bluffs With Unparalleled Views
A short hiking trail provides some of the best views in all of Illinois amid the Garden of the Gods Wilderness in the Shawnee National Forest. The Garden of the Gods Observation Trail is only a 0.5-mile loop that can be covered in barely more than 10 minutes, but you'll want to allow considerably more time to take in the views that repeatedly emerge along the way. The Observation Trail will take you to some of most scenic overlooks in the state. The panoramic outlook is seemingly endless from various perches, but be careful climbing up and down the bluffs that provide some amazing vantage points. Four longer trails also are available.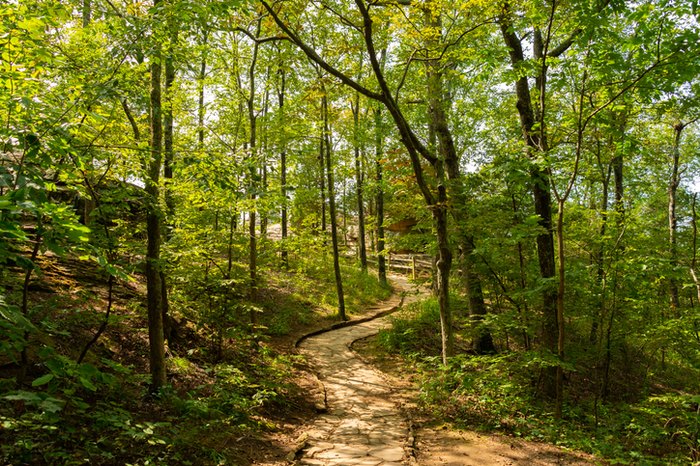 The Garden of the Gods Observation Trail starts 19 miles from the town of Harrisburg. Take Highway 145 south for 5 miles, then Highway 34 south for 10 miles. Turn east on Karbers Ridge Road and go 2.5 miles to Forest Road, then 1.5 miles north to the recreation area entrance road.
Looking for more scenic treks in teIllinois has some other great trails with spectacular views.
Address: Garden of the Gods Road, Garden of the Gods Rd, Illinois, USA