The Shawnee National Forest Is Home To The Most Dangerous Hikes In Illinois
The most dangerous trails in the Midwest can be found in Illinois in the Shawnee National Forest. A popular recreational area is there that is known for its rock boulders and slippery paths. It's also home to one of the most dangerous hikes in Illinois. Keep reading to learn how to keep yourself safe whenever visiting this place.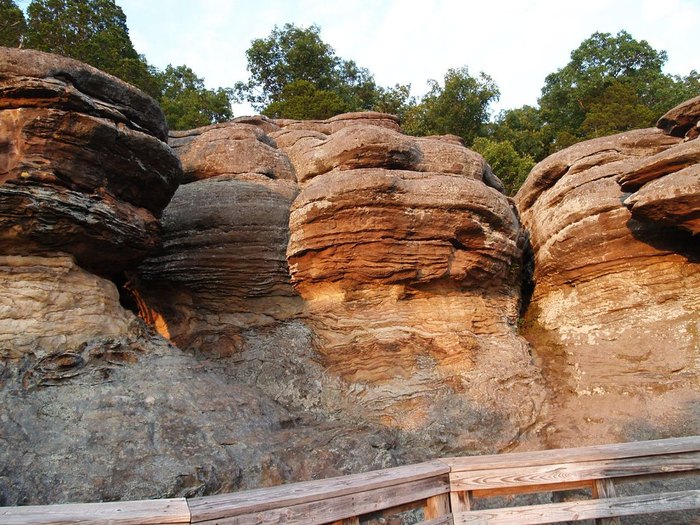 Have you ever encountered any other dangerous trails in Illinois? If so, please share them with us in the comments below.
For some amazing hikes, check out 15 marvelous hiking trails in Illinois that offer exquisite views.
OnlyInYourState may earn compensation through affiliate links in this article.
Address: Garden of the Gods, Herod, IL 62947, USA
most dangerous hikes in illinois
April 06, 2022
What are three of the most dangerous places to avoid in Illinois?
There are quite a few places in Illinois you'll want to avoid, especially after dark. We've listed three of these places below, which happen to be popular cities.
1. Bloomington
Bloomington is home to Illinois State University and is located 134 miles southwest of Chicago. In 2017, crime declined in Bloomington. However, in 2019, the city's crime rate went up due to several reported assaults.
2. Rockford
With a population of 147,441 residents, Rockford is the fourth largest city in Illinois. In 2019, all major violent and non-violent crimes exceeded Illinois' state averages, which is why this large city is considered one of the state's most dangerous places.
3. Springfield
Springfield is Illinois' state capital. In 2019, most major crimes exceeded the state's average. These included assaults, burglaries, and auto theft. If you do decide to visit Springfield in the near future, especially after dark, remember to always use caution.
What's one of the most dangerous trails in Illinois that's also one of the longest?
There are many hiking trails in Illinois that are considered unsafe, especially for beginners. One of these trails in particular is the Godwin Trail. The Godwin Trail is a 12.4-mile loop trail that'll take you through sand, water, and forest. It's located within the Shawnee National Forest and crosses both the Bald Knob and Clear Springs Wilderness. Because of its length and rough terrain, the Godwin Trail is definitely not suited for beginners. So, if you're not an experienced hiker, it's best to avoid this trail. If you do have lots of hiking experience and choose to hike the Godwin Trail, remember to use caution. Even the most experienced of hikers need to be extra careful whenever hiking this dangerous trail.