Over 50 Years Ago, Illinois Was Hit With The Worst Blizzard In History
One of the worst natural disasters to ever strike the state of Illinois was the Chicago 1967 blizzard. Twenty-three inches of snow fell in the course of just one day, leaving cars and buses stranded, residents housebound, and an entire effectively city shut down — for days. Illinois has had Polar Vortexes and have certainly seen plenty of snow, but it's never been anything quite like what happened 50 years ago. Even today, long-time residents still talk about the Illinois 1967 blizzard. Scroll on to read the story.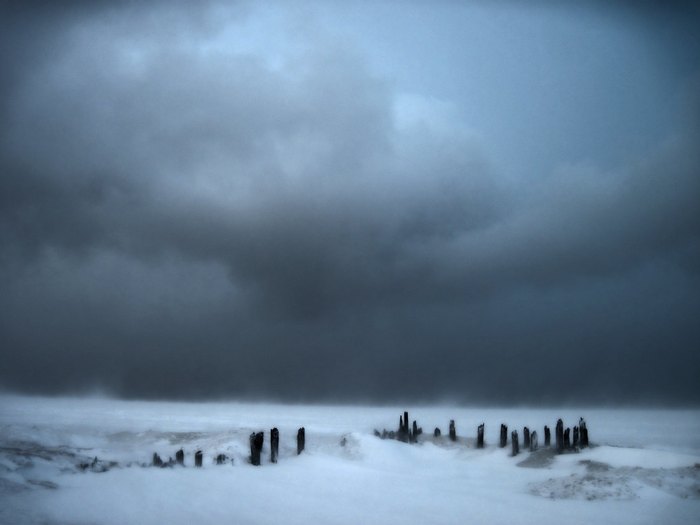 What do you remember about the Chicago 1967 blizzard? Do you know anyone in Illinois who still talks about this epic event? (Grandpa Joe and Aunt Mille, we're looking at you!) Share your thoughts with us in the comments section below.
For a deeper dive into record-setting Illinois storms of all kinds and varieties, click over to nine more terrible storms that took place in Illinois.
OnlyInYourState may earn compensation through affiliate links in this article.
Address: Chicago, IL, USA
Illinois Snowstorm Superlatives
January 14, 2021
What is the snowiest winter on record in Illinois?
The snowiest winter on record in Illinois happened in the winter of 1978-79, which saw over 105 inches of snow measured. This winter's huge snowfall total was boosted, in part, by the record-setting, one-day snowstorm that happened on January 27. In fact, the 1970's as a decade experienced a huge spike in snowfall amounts, a trend that the state returned to in the late 2010's.
What is the coldest temperature ever recorded in Illinois?
The coldest temperature ever recorded in the state came in at -36 degrees Fahrenheit in Congerville, IL, on January 5, 1999. (Interestingly, Congerville is actually located in Central Illinois, just outside Peoria -- not the region that usually sees the state's coldest temperatures.) For reference, January, while being the state's coldest month of the year, typically sees highs reach the upper 30s, with lows falling in the 20s.
What's the snowiest city in Illinois?
Illinois is typically thought of as a cold place to live; but truthfully, there's a great deal of climate variability in the state. The Southern half of Illinois, for example, usually sees much milder winters and modest amounts of snowfall, while the Northern part of state generally receives a lot of snowfall each year -- around 40 inches. This is due, in large part, to Northern Illinois's close proximity to Canada and the Great Lakes. In terms of snowfall, Antioch, a suburb of Chicago, has the title of the state's snowiest city. This Northern Illinois city boasts roughly 45 inches of snowfall each year.