7 Places In Illinois That Are Like A Caribbean Paradise In The Summer
Our affinity for being near the water is certainly increased in the summertime. The closest ocean beach to Illinois is pretty far away, but that doesn't mean we don't have places that are worth checking out in the summer. We've gathered together seven amazing spots that you need to check out if you're craving a vacation to a Caribbean paradise or find yourself constantly searching for "tropical places near me." We'd all love a tropical vacation, but expensive cruises and long plane rides can be impossible for many. Forget all that when you can experience all the fun in the sun you need with all the tropical places in Illinois. Grab your beach towels and sunblock, then head out to some of these amazing attractions. Looking for the closest beach to Illinois? Try these: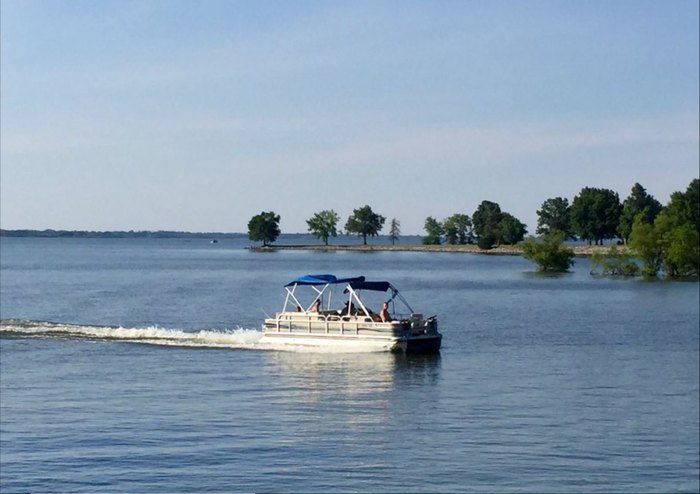 Warm seasons in Illinois are such a great time. What other tropical places in Illinois have you visited? Share your favorite Caribbean-like oases with us in the comments.
OnlyInYourState may earn compensation through affiliate links in this article.
More to Explore
Closest Beach To Illinois
What is summer in Illinois like?
Summer in Illinois is typically not as hot as in other states, but the mugginess can be dreadful. With the high humidity and 80+ degree temperatures, it can feel pretty darn hot! You'll definitely want to head to a peaceful oasis in Illinois to cool off.
What are the best Illinois beaches?
We are far from the ocean, but that doesn't mean we don't have some great beaches in Illinois! Oak Street Beach in Chicago is particularly cool because you're able to see the Windy City skyline from the beach itself. It's a cool contrast to be on the sandy beaches while observing the city!
Are there any natural lazy rivers in Illinois?
One of our favorite natural lazy rivers in Illinois is the Vermillion River. An all-day float trip down this natural paradise is wonderful! It's one of the best spots for tubing in Illinois. Of course, we also have plenty of water parks where you can experience lazy rivers and other attractions.
Related Articles
Explore Illinois