10 Abandoned Places In Illinois You Must See Before They Wither Away
Some of the eeriest abandoned places in Illinois are also among the most beautiful. After all, there's a strange fascination surrounding once-bustling buildings and formerly thriving communities that now sit in ruin. While a sense of sadness permeates these spots, we can't help but be fascinated by the way they've been reclaimed by nature and, sometimes, found themselves at the center of local legends. While we don't condone trespassing, many of the most iconic abandoned places in Illinois can be admired via urban explorers' photography.
Get out and explore the deserted pockets of our beautiful state with this handy list. Check it out: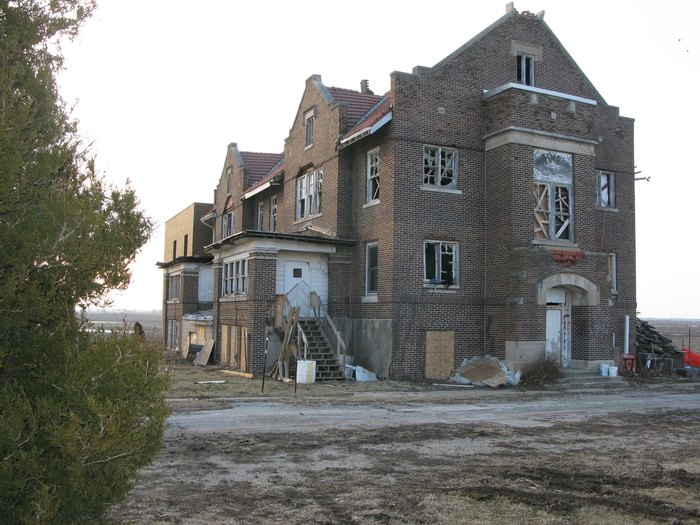 You can learn more about some of these and other locations in Michael G. Wright's book Abandoned and Unusual Southern Illinois. Now that you're up to date on some of the most unique abandoned places in Illinois, we'd love to hear from you: Are there any other long-defunct spots in your area that should be featured in an upcoming article? Have you ever had the opportunity to experience one of these spooky spots in real time? Share your thoughts with us by leaving a Facebook comment or recommend some of your favorite purportedly haunted places in Illinois by completing our nomination form.
Ready for even more spooky adventure? Read about nine of the most haunted places in Illinois.
OnlyInYourState may earn compensation through affiliate links in this article. As an Amazon Associate, we earn from qualifying purchases.
More to Explore
Spooky Places In Illinois
What are some other spooky places to visit in Illinois?
There are all sorts of frightening spots to visit throughout the state, like abandoned neighborhoods near me, but if you like to combine relaxation with ghost-hunting, you might appreciate reading about a haunted hotel in Illinois. While the Ruebel Hotel has plenty of associated ghost stories, it also provides a fascinating historical setting and awesome access to the charming town of Grafton. No matter your reason for visiting, you'll love this locale.
Are there any haunted hikes in Illinois?
In short: absolutely. There are plenty of scenic and peaceful places to stretch your legs in our state, but nothing beats combining natural beauty with a side of ghost stories. You can do just that when you walk along this scary cave hike in Illinois, which has a decidedly dark past. Despite this, you'll still find opportunities to appreciate your surrounding and enjoy the fresh air at Cave-in-Rock State Park.
Are there any ghost towns in Illinois?
You might have noticed that we included a few ghost towns in the article above. If this fascinated you, be sure to check out eight abandoned ghost towns in Illinois that deserve a second look. While the stories surrounding these communities aren't always happy, they're a part of our state's past -- and they play a vital role in understanding some of the challenges and developments our area faces today.
Related Articles
Explore Illinois