People Come From Miles Away To Taste These Epic Pies In Idaho
If there's one thing Idahoans love, it's huckleberries. And for many, there's only one place to grab a bucket list-worthy slice of huckleberry cheesecake in Idaho: Trudy's Kitchen.
If you read our recent article about some of the best places to day trip to in Idaho, then you'll remember Idaho City coming in at #8. This cozy small town – just a short drive from Boise, and yet seemingly miles away from the city – is bursting at the seams with history, pioneer nostalgia, and unique Wild West charm that is straight out of an old-time Western. Not to mention the friendly community and absolutely stunning scenery!
But absolutely no trip to (or through) Idaho City is complete without a slice of world-famous pie from Trudy's Kitchen – the home of desserts so flaky, epic, and incredibly gargantuan that folks flock from miles around just to grab a taste. One glimpse or bite of these colossal beauties will make your heart soar, make you realize what you've been missing your whole life, and remind you what small town, home-baked love can really add to a meal.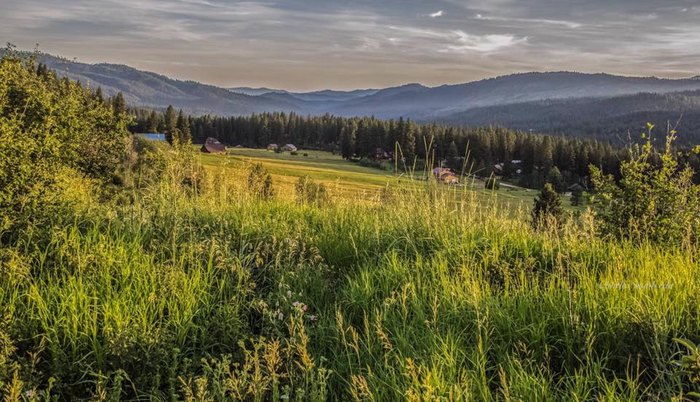 Have you ever grabbed a slice of cheesecake or pie from Trudy's? Slices of heaven, is what they are! You can find Trudy's at 3876 Highway 21, Idaho City, ID 83631.
At the opposite end of the state, you might just find the best ice cream of your life, with creative flavors that will rock your world. You can read all about that family-owned ice cream shop here!
OnlyInYourState may earn compensation through affiliate links in this article. As an Amazon Associate, we earn from qualifying purchases.
Related Articles
Explore Idaho