Posted in Idaho
June 13, 2016
Where This Awesome Idaho Weekend Trip Will Take You Is Unforgettable
The Magruder Corridor has often been called the "wildest road in the lower 48 states." Whether true or not, there's no doubt that this road in North-Central Idaho is historic and scenic all rolled into one. For 117 miles of winding, off-road travel, the corridor stretches across the state all the way to Montana, and it is truly one of the most unique road trips one can take in Idaho.
The Magruder Corridor was originally named for Lloyd Magruder who, along with his exploration party, was brutally murdered on the road in 1863. If that doesn't intimidate you, be sure to check this road trip out! Along the way, you'll catch sight of stunning vistas, lush valleys, forest expanses, and rushing rivers, with plenty of opportunities for rustic camping or resting in comfort. This corridor crosses not only the wilderness mountains of Idaho, but cuts through a few sleepy, quiet towns as well. To truly amp up the experience, we've slightly modified this road trip to make it appealing to the wider audience. The trip will take you from rural Grangeville to the Montana border, with a total drive time of 14 hours or so. Enjoy!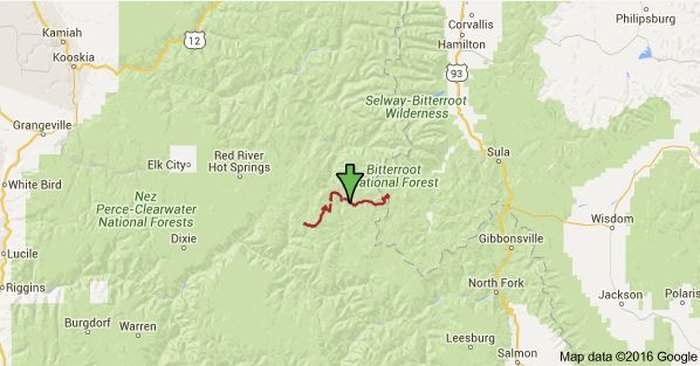 This easy 2-day road trip is a must-do for those who want to explore a few sites off the beaten path. There are numerous opportunities and options for side trips to truly make this trip fit your family's lifestyle and preferences, including the option to simply drive straight through. The choice is up to you! However, keep in mind that this truly is a wilderness road. Fallen trees, flat tires, and car trouble are extremely common, so be prepared with extra provisions and tools to keep you and your family safe.
Have you ever driven Magruder's Corridor? What did you think of the journey?