Here Are The 10 Most Dangerous, Deadly Places In Idaho
In many ways, Idaho is considered by many to be one of the "safest" parts of the country, but that isn't always the case. Danger is unavoidable, and with a state as wild and scenic as Idaho, you can bet that there are particular cities, landmarks, and local hangouts that have gained a reputation for fatalities, crimes, and disasters of every type. In fact, when it comes to highways in particular, Idaho's smaller population doesn't necessarily equal safety! These spots across the state are just some of the most deadly and dangerous places in Idaho for one reason or another.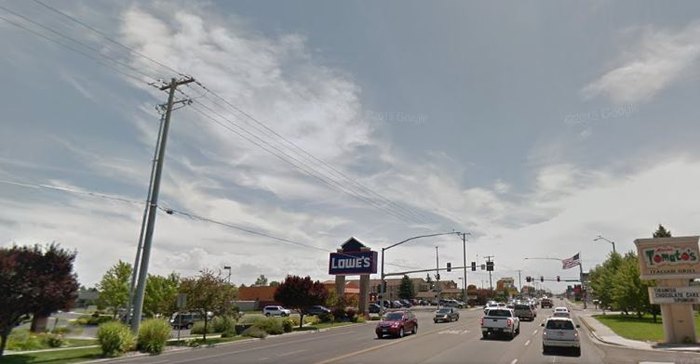 Did anything on this list surprise you? Have you ever had any scary or close encounters at any of these locations?
OnlyInYourState may earn compensation through affiliate links in this article. As an Amazon Associate, we earn from qualifying purchases.
More to Explore
Most dangerous places in Idaho
What are some other dangerous places in Idaho?
In terms of most dangerous cities in Idaho, we've rounded up the most recent FBI data here, which you can read at your leisure. Historically speaking, however, Coeur d'Alene is a city that used to have quite the reputation. From looking at it, you never would expect that this city in Idaho was once considered one of the country's most dangerous places. Coeur d'Alene is actually one of the most thriving towns in the Gem State today. People are flocking to this beautiful lake town like never before. However, few people are aware of the town's violent past. Back when the Wild West was alive and well, Coeur d'Alene was a scary place to be. In fact, it was considered the most dangerous town in Idaho in the 1880s.
What are the most dangerous trails in Idaho?
Idaho is a hiker's paradise; and, if you hike long enough, your endurance and bravery increase. But there's only one trail in Idaho that combines the entire length of the state and delves deep into places previously only accessible by river raft or private aircraft: the Idaho Centennial Trail. It's one of the most beautiful, and also one of the most dangerous, trails in Idaho... and it's not for the faint of heart. This is nearly 1000 miles of rough and rugged backcountry travel. Stretching from Nevada to Canada, this cross-state trail winds through some of the most isolated locations in the Lower 48, from the desolate sagebrush desert of the Snake River Plain to the rich Western forests and world-class rivers of the North. Guaranteed, the ICT will show you all there is to love about Idaho while seriously challenging your navigation skills in the process – nearly 90,000 feet of elevation, nine wild and scenic rivers, and over four million acres of wilderness stand between you and a daring feat that only a handful of people have accomplished. It's one that should only be attempted by serious, skilled hikers only. You can read more about it here.
What's the most dangerous road in Idaho?
It's no secret that driving during the wintertime can be a hassle, and given the snow and inclement weather that can affect our state, even Idaho's most seemingly innocuous roads can become downright dangerous in the winter. According to recent data, Idaho is the fourth most dangerous state for driving in the snow, so winter driving should definitely be taken seriously. In terms of specifics, Highway 75 is one that you really should avoid in inclement weather. Between 2013 and 2016, the U.S. Department of Transportation conducted a study that identified roads across the country with the most number of accidents. According to the study, Highway 75 is rated the third most dangerous road in America. You can read more about this treacherous route here.
Related Articles
Explore Idaho