The Most Notorious Crime In Idaho History Happened In This Historic Building
The robberies by Butch Cassidy and his fellow outlaws back in the late 1890s were legendary throughout the West. Smooth, practiced, and executed to perfection, every crime was a casual, seamless operation that always made national headlines and led to hundreds of "Wanted" posters littering the streets. It makes sense, then, that Idaho – with its western charm and newly formed organizational law – would make the perfect target (and hideout) for the country's greatest outlaw.
In 1891, Idaho's very first bank was established in our state's far southeast corner, tucked alongside Bear Lake and snugly nestled within the Bear Lake Valley. While the grand opening of the Bank of Montpelier went unnoticed by the rest of then-newly-formed Idaho, its unique location near the border with Utah caught the attention of Butch Cassidy for good reason: the easy escape route over the border. Renowned criminal, bank robber, and gold connoisseur, long before Cassidy teamed up with the Sundance Kid his heists were already escalating. That's why only 5 years after the bank's doors opened, this inconspicuous general store-style building with its solid wood floors and flat paneled facade became the sole Gem State target of this notorious villain.
Today, the original bank is still standing – the last of Cassidy's victims still in existence – and has been recently restored to its original glory as a museum that pays tribute to Cassidy's first and only attempted Idaho robbery. But plenty of mystery still surrounds that legendary day in April. Here's the story: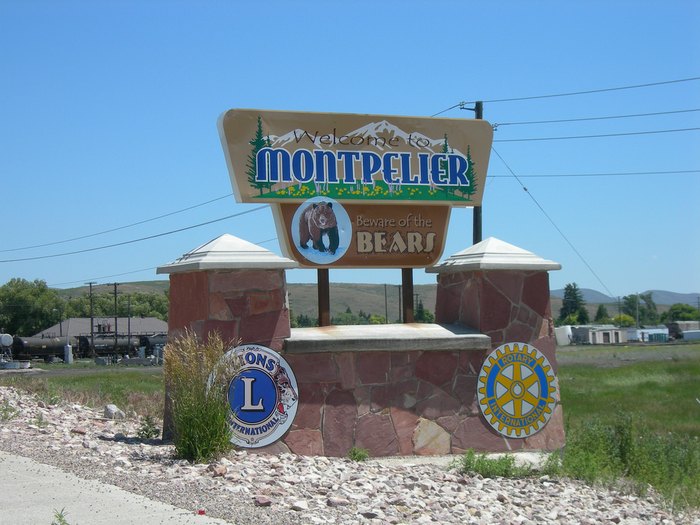 While Cassidy's robbery of the Montpelier Bank may not have been the crime of the century, the very fact that this nationally-recognized criminal paid a visit to the Gem State is a unique part of our state's history. If you're lucky, you might even stumble upon his buried treasure one day (or one of the other dozens of buried treasures hidden throughout the Gem State).
OnlyInYourState may earn compensation through affiliate links in this article.