Watching Snow Fall From This One Hot Spring Resort In Idaho Is Basically Heaven
Nestled in the forest near the small town of Featherville, Trinity Hot Spring Resort is an idyllic destination that's perfect for getting away from it all. The rustic resort is completely surrounded by natural beauty that will make you wish you could stay soaking in the pool forever. The next time you feel like slowing down and relaxing in one of the most beautiful places that Idaho has to offer, plan an escape to this resort. This place is downright spectacular, especially in the winter, and it's begging for a visit.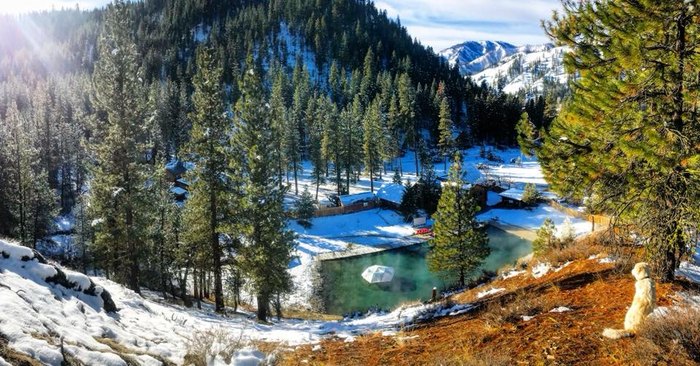 Have you visited this delightful hot spring resort? Let us know your favorite hot spring destination in the comments below! Winter is the perfect time for seeking out our state's hot springs. Take a look at our list of The 8 Best Hot Springs In Idaho for more dreamy destinations like this one.