The Small Town In Idaho You've Never Heard Of But Will Fall In Love With
The Northwest is brimming with quiet small towns – each with unique stories to tell and a charm of their own. Idaho especially is full of itty bitty communities that are all too often overlooked by travel sites and passersby. But really, what better town to fall in love with than a town named after the ultimate city of romance, love, and culture? Paris, Idaho is a sweet little town that is definitely worthy of a visit! You might not see the Eiffel Tower or the Louvre here, but whether you choose to just explore the sights or to settle down, you'll be rewarded with gorgeous architecture, fascinating history, and unexpected natural beauty, all wrapped up in a homey small-town package. Check it out: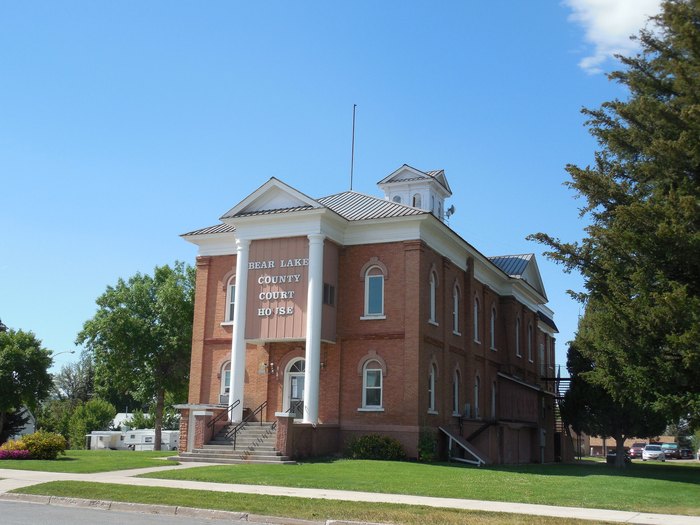 Idaho's own "City of Love" is full of charm! Have you ever visited?
If you're in the mood to get outside and fall in love with even more Idaho beauty, did you know that Paris is a stopping point on Idaho's state wildflower trail? 
OnlyInYourState may earn compensation through affiliate links in this article.
Paris, Idaho & Related Info
March 18, 2023
Where is Paris, Idaho located?
The cozy town of Paris is located in the northwest edge of Bear Lake County in Idaho's southeast corner.
What are some fun things to do in Southeast Idaho?
Southeast Idaho may be known for its hot springs, wildlife refuges, and vibrant autumn foliage, but there's so much more to discover. For nature lovers, here are just a few fun places to visit in Southeast Idaho.
Bear Lake National Wildlife Refuge
Caribou-Targhee National Forest
Lava Hot Springs
Formation Springs Preserve
Oregon Trail Bear Lake Scenic Byway
What are some unique natural wonders in Southeast Idaho?
Idaho's southeast corner doesn't get as much attention as it should, but this quiet region is diverse and full of life, natural wonders, and scenic sights. From the crystal-clear Bear River, which meanders on a 400-mile journey through both high country and wetlands, to fantastic rock formations to the only captive, man-made geyser in the state, travelers will find a little bit of everything to enjoy in this slice of the Gem State.
Are there any museums in Southeast Idaho?
With so much history hiding away in Southeast Idaho, the region is naturally full of equally special museums that bring the past to life. Just a few of the most popular museums in SE Idaho include: