The Christmas Lights Road Trip Through Idaho That's Nothing Short Of Magical
The seasons just keep changing, and with any luck, a white Christmas is on the radar this year. That means now is the perfect time to start planning family holiday adventures and winter road trips! But whether or not this season transforms the state into a fluffy, marshmallow world, thousands of colorful, twinkling lights are always the perfect way to make the Christmas season even brighter. If a traditional, nostalgia-filled outing is calling your name, a road trip to see some of the best Idaho Christmas lights is an amazing way to kick off the holiday season! This year, load up the kiddos, grab a few friends and a camera, and enjoy this festive journey.
For the first part of this series, we've done all the work for you and will be taking you all around the Boise valley to experience a few the best holiday light displays in the area… with a few extra side trips thrown in. But be sure to buckle up – it might be slick out there! Check out this map of the first part of this road trip.
Author's Note: Since the original publishing of this article in 2016, most of these homes are no longer doing light displays. Let us know what epic shows are happening in your neighborhood so we can update this post in the future! And be sure to stay tuned for more road trips in YOUR area!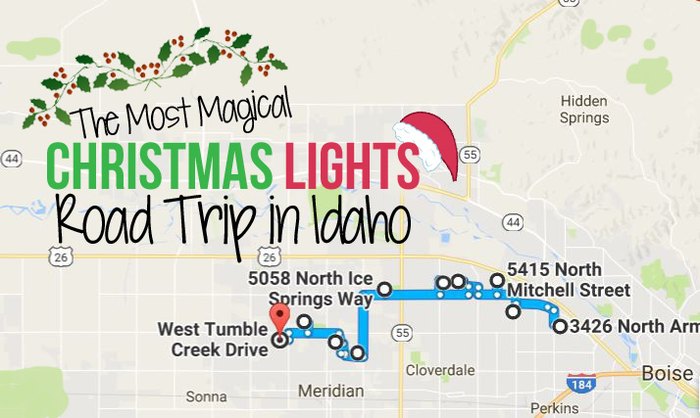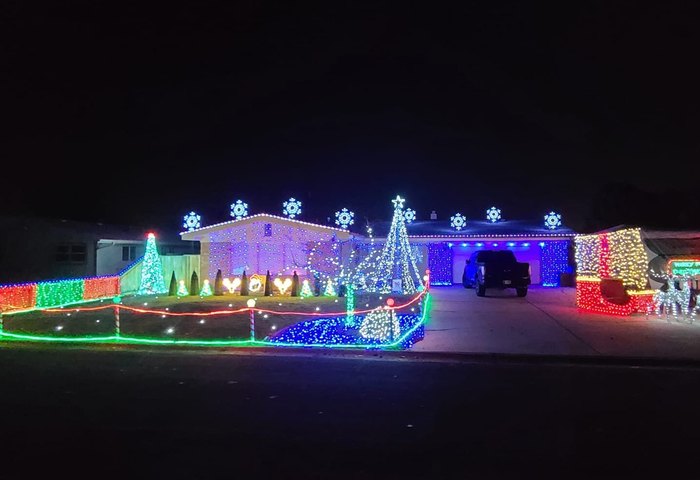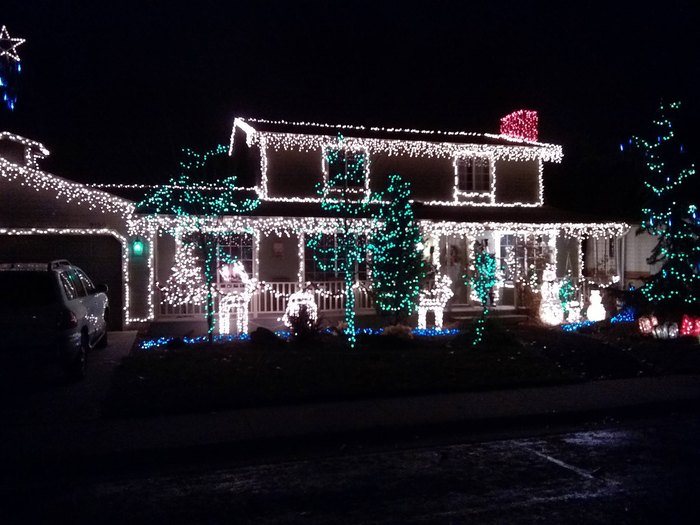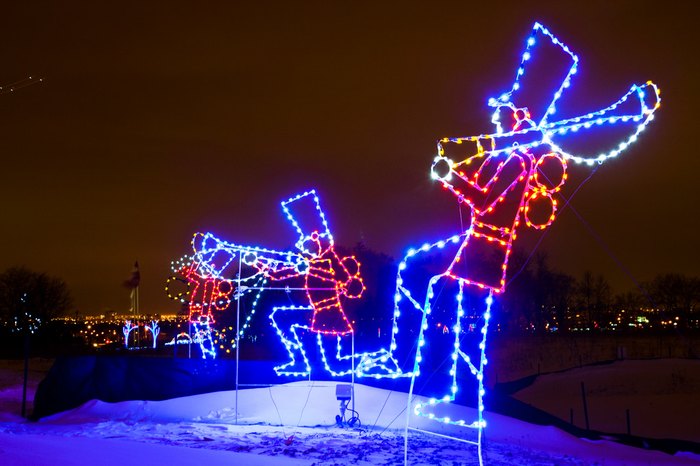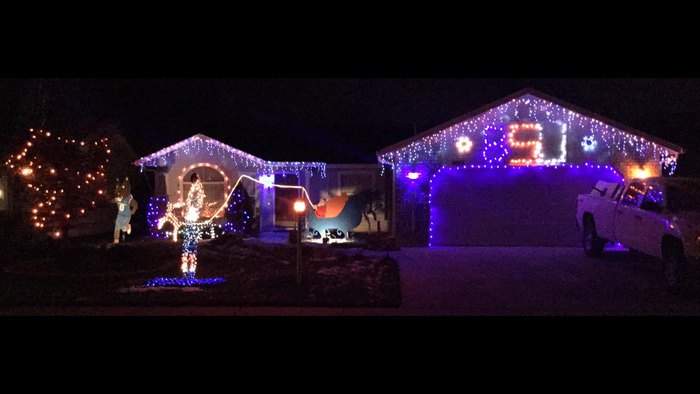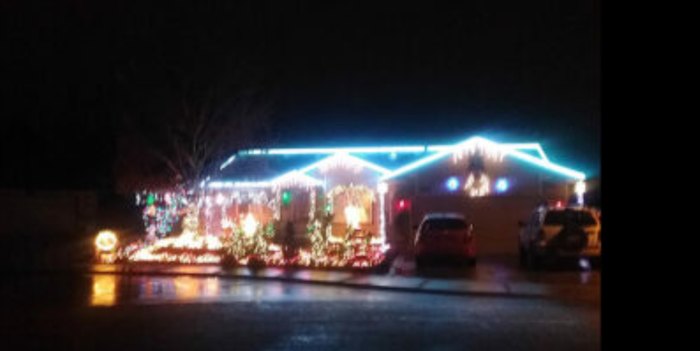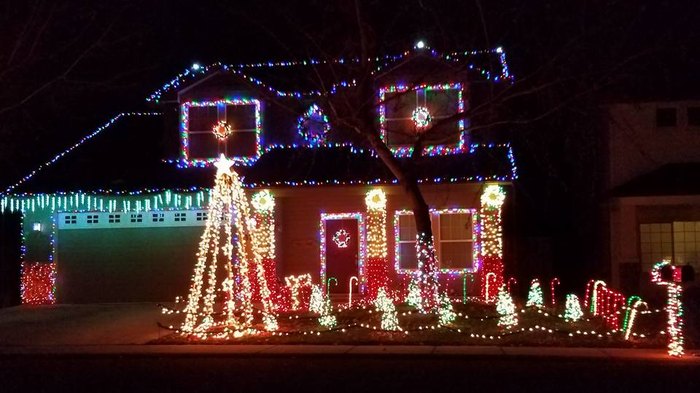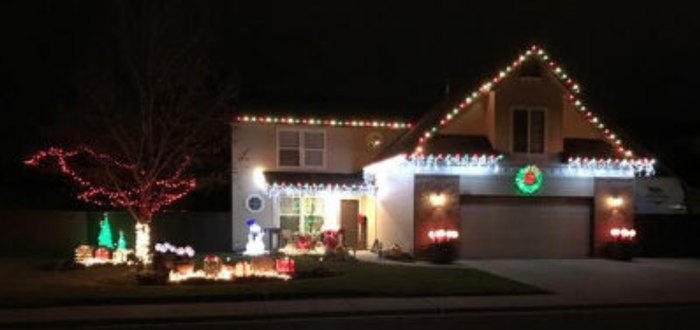 To keep these beautiful light shows a surprise, some of these photos are for representational purposes only. Be sure to double-check light show hours and station details before visiting.
Excited to get out and experience the magic for yourself? We are too! And we promise… these Christmas lights are even better in person! No planning is needed – just a trusty GPS and a hot beverage to keep those hands toasty while you enjoy the magical Christmas artistry of fellow Idahoans!
Now… are you ready for Part 2?? This is only the start of our epic multi-part Christmas lights road trip! In the meantime, check out our Idaho Christmas Bucket List, our favorite Idaho winter festivals, or even these incredible light festivals and tours.
OnlyInYourState may earn compensation through affiliate links in this article.
Christmas in Idaho
October 19, 2022
Are there any Christmas tree farms in Idaho?
Yes, there are lovely Christmas tree farms in Idaho! One amazing place to pick up your Christmas tree with your family this year is the family-owned Forever Green Tree Farm, found eight miles south of St. Maries. You'll have a great selection here, including Colorado Spruce, Norway Spruce, Grand Fir, Fraser Fir, and Austrian Pine trees, so no matter what look you're going for, you'll be able to find it here. You can also take a sleigh ride here, which is sure to delight the kids. After you choose your tree, you can also shop around the sweet on-site store for other holiday items.
What are the best winter hikes in Idaho?
If you're looking for adventure this holiday season, head out on one of the best winter hikes in Idaho. If you are a fan of snowy trails and are looking for a casual walk, check out Big Springs Trail in Island Park. The trees and tranquil frozen lake will make you feel like you're in a classic Christmas storybook. This hike is not too difficult, so you can do it with the family or with friends who aren't experienced hikers. Do you prefer mountain views? Then make your way to East Moscow Mountain for a gorgeous hike that offers some gorgeous vistas on your walk.
Where can I go skiing in Idaho?
There's nothing better for winter athletes than skiing in Idaho! And we have the perfect suggestion of the best place to experience it. Sun Valley Resort is famous for several good reasons! You'll love the town of Ketchum for its relaxed charm.  You'll certainly be in the company of many other skiing enthusiasts here as well. There is also a great restaurant called The Roundhouse at the top of the ski lift, so you know it features phenomenal views. There is also a ton of space here, so while it's a popular destination, it won't feel too crowded. Sun Valley Resort is definitely the place to be for skiing in Idaho.