Here Are The 10 Most Beautiful, Charming Small Towns In Idaho
Boise gets a great deal of recognition as being one of the most livable and thriving cities in America, but outside the City of Trees, Idaho is overflowing with rural small-town charm that has received its own share of national accolades over the years. Quaint, cozy, historic small towns represent the heart and soul of Idaho as a hardworking, prominent piece of American history. In no particular order, here are 10 idyllic Idaho towns that offer much more than their small populations would suggest.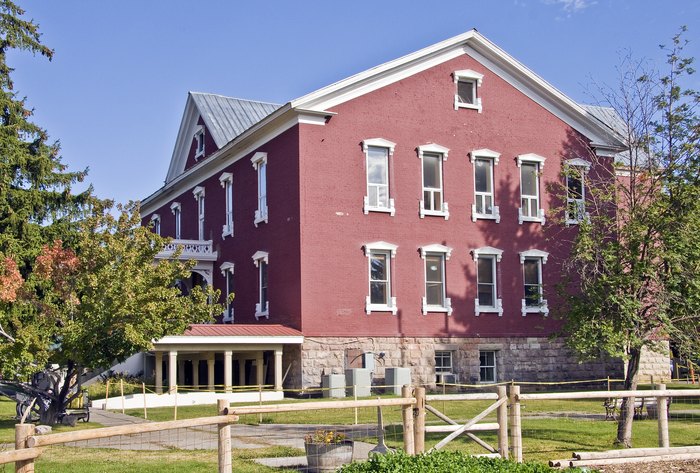 Gosh, this state is beautiful! What are your favorite idyllic Idaho towns? Which ones would you add to this list?
These idyllic Idaho towns aren't the only towns that belong on your must-visit list. Idaho is actually home to the coolest town in the West.
Save
Save
OnlyInYourState may earn compensation through affiliate links in this article.
Address: Hailey, ID 83333, USA
Address: Stanley, ID 83278, USA
Address: Featherville, ID 83647, USA
Address: Stites, ID 83552, USA
Address: Weiser, ID 83672, USA
Address: Ketchum, ID, USA
Address: Priest River, ID 83856, USA
Address: Wallace, ID 83873, USA
Address: Preston, ID 83263, USA
Address: McCall, ID 83638, USA
Idyllic Idaho Towns
March 01, 2021
Which small towns have the best festivals in Idaho?
There's a lot to love about small towns, including great festivals. One that shouldn't be missed is the Trailing of the Sheep Festival. Held every October in the towns of Sun Valley, Ketchem, and Hailey, the beloved fest celebrates the annual relocation of livestock from the mountains to their winter pasture. Fun for all ages, the yearly event includes a Folklife Fair with dancers, arts and crafts, sheep-shearing demos, cooking classes, lessons on felting and spindle spinning, and much, much more. The fun culminates with a parade of 1,500 sheep marching down Ketchum's Main Street.
What are some of the most charming places to visit in Idaho?
Charming locales don't just come in the form of idyllic Idaho towns, and Thomas E. Ricks Gardens in Rexburg is proof. Positively magical, the gardens are a must-visit for anyone who loves the outdoors. Like something straight from a fairy tale, the 10-acre plot of land boasts over 750 annual plants and 200 varieties of perennials, as well as an array of trees and shrubbery, but that's not all. There are also footbridges, trickling fountains, and other whimsical touches. Home to plants that don't grow anywhere else, the gardens (not surprisingly) attract people from all over the world.
What's the best restaurant in small town Idaho?
When craving some small town charm, The Gateway Café in Cambridge won't disappoint. Tucked away in a tiny town, it's the kind of place that only locals know about and out-of-towners are lucky to stumble upon. The menu is brimming with delicious options, including burgers that are brag-worth and consistently raved about. But the fare is just half of The Gateway Café's allure. The eatery is also known for its friendly staff, who make patrons feel right at home.