12 Abandoned Places In Idaho That Nature Is Reclaiming
Whether by Mother Nature herself or by the rusty, natural processes that come with the passage of Father Time, Idaho is home to a number of historical places and abandoned structures that have become stunning vintage relics even in their disrepair. Slowly but surely, nature weaves its way into the cracks and crevices of aging bricks, concrete, and wood panels, and before you know it, all that remains is the debris of what once was. Yet even amidst the rubble and rust, these homages to histories recent and long gone still retain their proud, Idahoan beauty. There's no doubting the intriguing allure of abandoned places in Idaho. 
Local photographers with a passion for history and the interaction between the natural and man-made capture these haunting scenes of architecture returning to its natural roots, while local communities like Abandoned Idaho compile these images for appreciative viewers. These photos and locales are just a taste of Idaho's past made even more picturesque in its decay. Enjoy!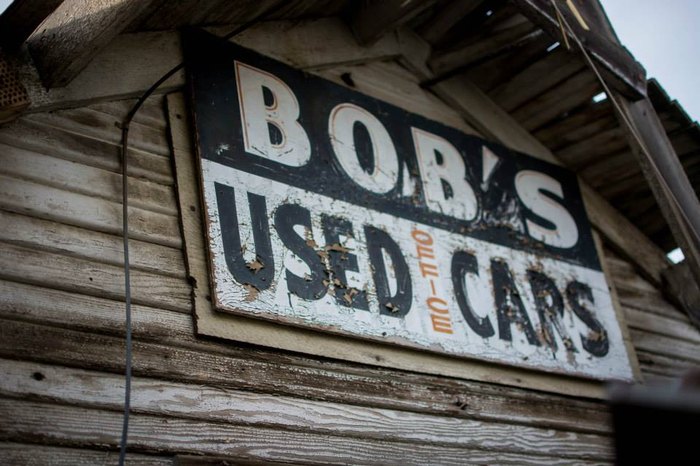 Sadly, many of these buildings across Idaho will not stand for long. Neither time nor nature discriminates and both will play their role little by little. Photographers, ruins-lovers, and artists timelessly preserve these precious peeks into history for the world to see. Another sincere thank you to the wonderful photographers who have so generously shared their work here.
As always, if you know the stories behind any of these fascinating areas, be sure to share them and your favorite photos on our Facebook page!
Have you been to any of these abandoned places in Idaho? If you're looking for more intriguing places to visit, check out these spooky ghost towns in Idaho.
Looking for something fun to do in Boise? Check out this scavenger hunt on Viator!
OnlyInYourState may earn compensation through affiliate links in this article. As an Amazon Associate, we earn from qualifying purchases.
More to Explore
Abandoned Places In Idaho
Are there any ghost towns in Idaho?
If you love exploring abandoned places, you have to visit some ghost towns in Idaho. Here are a couple to visit:
The small town of Wickahoney, located in Owhyee County, was once a bustling area along the stagecoach route. Today, only a few crumbling buildings remain. When you visit, make sure to take a picture in front of the Wickahoney Stage Shop. Built in 1887, this unique building will make you feel like you've taken a step back in time.

You should also explore the town of Gilmore. You'll find it in Lemhi County on Highway 28, and it's been abandoned since the Great Depression. When you meander through the ruins, you'll get a taste of what life was like back in the mining days. 
What haunted hiking trails can I take in Idaho?
The White Pine National Recreation Trail, located inside The St. Joe National Forest, is one of the most haunted hiking trails in Idaho. Of course, the views are peaceful, but the stories surrounding this area will send chills down your spine. 
Are there any haunted restaurants or bars in Idaho?
Yes, there are haunted restaurants and bars in Idaho! The White Horse Saloon, located in Spirit Lake, is rumored to be one of the most haunted places in Idaho. Here are some facts about the ghost of this place:
This building is over 110 years old, and employees say it's home to a rambunctious ghost they call "Big Girl."

She mostly haunts room two of the hotel, but you can feel her in the bar as well.

Sometimes she appears as a spooky apparition, and other times she makes her presence known by throwing plates against the wall.

No matter how she shows up, one thing is certain – she'll send a chill down your spine. 
Related Articles
Explore Idaho