These 7 Mesmerizing Hawaii Blowholes Will Make Your Summer Epic
From pristine beaches and enchanting sea caves to lava rock shorelines and mesmerizing blowholes, you'll find countless natural wonders on and around Hawaii's 750 miles of stunning coastline. Blowholes are formed when a joint between a sea cave and the land surface above the cave becomes enlarged. When the roof of the sea cave collapses due to erosion, a blowhole is made. When the ocean's waves enter the mouth of the underwater cave, the water is funneled up towards the blowhole, erupting into the air. Luckily for us, the Hawaiian Islands are home to several incredible blowholes – all worthy of a visit this summer.
Before we talk about our favorite natural phenomenon in Hawaii, we should warn you about the dangers of blowholes. The surging waters found near these stunning blowholes are wildly dangerous; you should always keep your distance and stick to the official viewing area if there is one. Without further ado, here are seven mesmerizing blowholes across Hawaii that are sure to make your summer epic.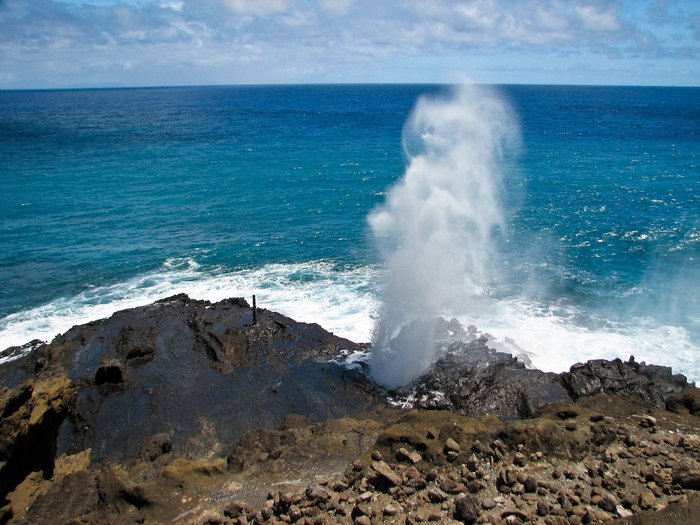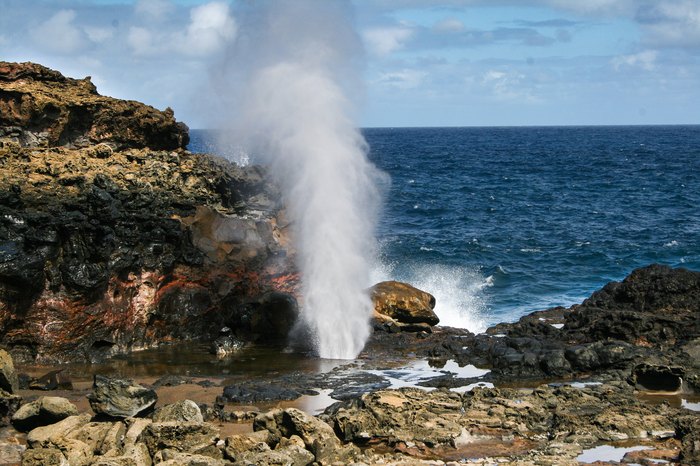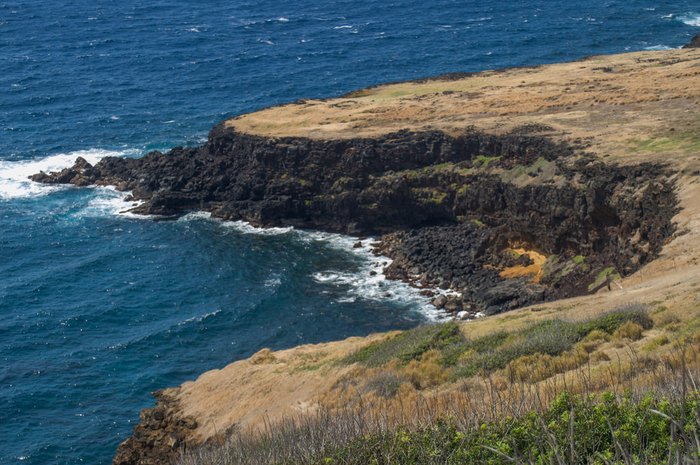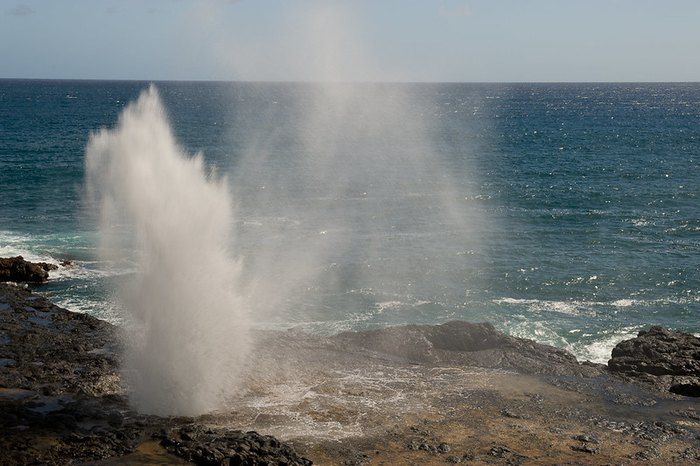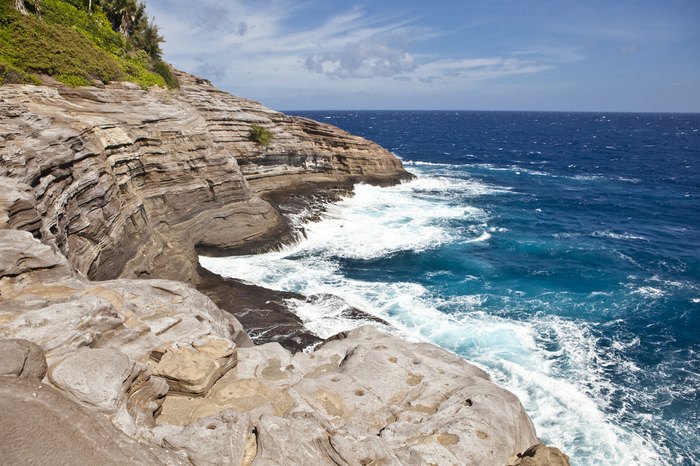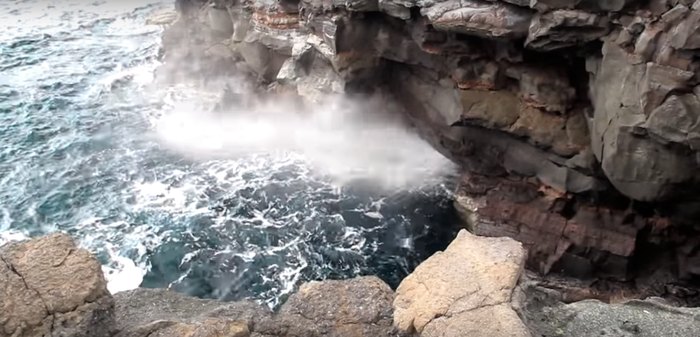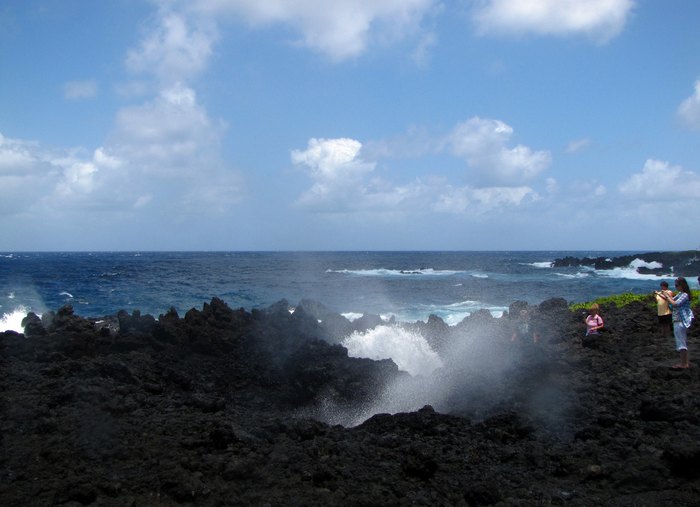 Have you witnessed any of these gorgeous blowholes in Hawaii? What about these 15 secret spots along the Hawaiian coast?
OnlyInYourState may earn compensation through affiliate links in this article.
More to Explore
Hawaii Blowholes
How many oceanic blowholes are there in the world?  
A blowhole is a fascinating and rare natural phenomenon in which there exists a hole in the ground. However, underneath this hole is an underwater cave system. When the ocean's waves crash into it, it's situated in such a way that the water appears to explode back out again, earning the feature its title of "blowhole." There are at least 25 known blowholes on earth, and many of them are in beautiful places that are already popular with tourists. You'll find them in places like Australia, Hawaii, Mexico (where the most famous one, La Bufadora, is), the Caribbean Islands, and more.  
How many blowholes in Hawaii are there?  
There are numerous blowholes in Hawaii, all of which are truly fascinating and fun to watch for a while. Some of the most famous Hawaii blowholes include the famed Halona Blowhole, which you can hike to and observe safely day in and day out. Another famed blowhole of Hawaii is the beautiful Nakalele Blowhole, on west Maui. This is one of the most prolific blowholes in the world, and it's quite reliable, providing gawkers and nature enthusiasts with an incredible show put on by mother nature itself.  
What are some awe-inspiring natural attractions in Hawaii?  
Hawaii is an incredibly amazing place known for its awe-inspiring natural beauty. One of our favorite natural attractions in Hawaii is the dormant volcanic mountain range known as Haleakala on Maui. It's the best place to watch sunsets in Hawaii, and the whole place has a surreal beauty to it that we are totally obsessed with. Then, of course, there's Diamond Head, Hawaii's most famous natural wonder. It's the backdrop for Waikiki Beach and is well-known for its iconic splendor. You can even hike to the top and it's home to some of the best hiking in Hawaii, too.  
Related Articles