8 Places In Hawaii Where You're Most Likely To Spot A Celebrity
With pristine white-sand beaches, constant beautiful weather, a laid-back lifestyle, and close proximity to Los Angeles, there is no questioning why so many celebrities vacation in Hawaii, or even purchase second homes here! Here are eight places to spot celebrities in Hawaii – and even without the famous folks around, these scenic places in Hawaii are truly to die for. Check it out!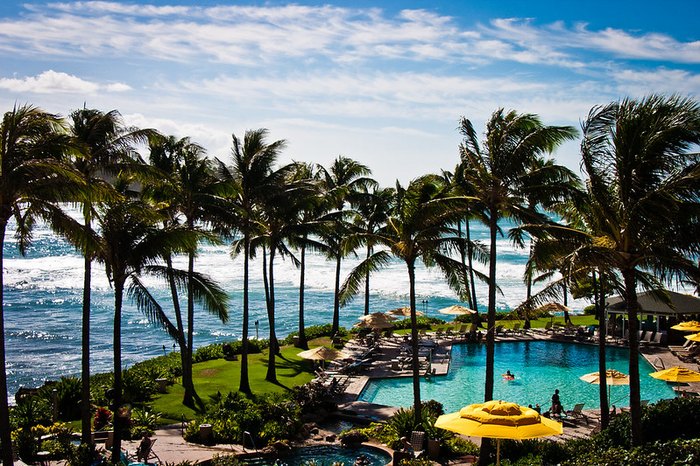 While various celebrities visit the islands, there are also many celebrities who call Hawaii home, including Ben Stiller, Drew Barrymore, Julia Roberts, Bette Midler, Lance Armstrong, Bethany Hamilton, Clint Eastwood, and Steven Tyler, among others. So, tell us, have you had any celebrity encounters in Hawaii? Tell us your stories in the comments!
OnlyInYourState may earn compensation through affiliate links in this article.
More to Explore
Celebrities in Hawaii
Who are some famous people who live in Hawaii?  
Predictably, there are numerous homes in Hawaii owned by the rich and famous, some of which might surprise you! Some famous people who live in Hawaii (at least part-time) include legends like Oprah Winfrey, who owns a gorgeous, 21st-century farmhouse on one of the islands, and Steven Tyler of Aerosmith fame, who bought a home in Maui in 2012. Bette Midler was born here and still lives in Kauai – she has numerous homes there (must be nice). Others include Owen Wilson, Woody Harrelson, Willie Nelson, and more!  
Where to celebrities go in Hawaii?  
There are plenty of well-known hangouts and haunts where celebrities go in Hawaii! And why wouldn't there be? Every single island is astonishingly beautiful, and if we had the money, we'd frequent its beaches and resorts, too. Some of the swankiest places you'll find celebs at in Hawaii include some of the most amazing resorts in Hawaii, like the Royal Hawaiian Resort in Waikiki on Oahu. This resort was like a second home to the likes of Marilyn Monroe herself, and it's as elegant as you'd expect. On Maui, check out the Wailea Beach Resort, which is located just five minutes from the sea and is a favorite spot for famous folks to lounge and relax.  
Who is the most famous person to come from Hawaii?  
Interestingly, there are lots of famous people who were born in Hawaii. Perhaps the most famous person born in Hawaii is the 44th President of the United States, Barack Obama, who was born here in 1961. Another famous person from Hawaii is Jason Momoa, born in 1979, Nicole Kidman, born in 1967, and YouTube sensation Markiplier, born here in 1989. This is just a small sampling; you'd be amazed at how many famous folks call Hawaii their birthplace!  
Related Articles