11 Restaurants You Have To Visit In Georgia Before You Die
Dining in Georgia is an experience unto itself. It's easy to say that some of the best restaurants in Georgia are also the best restaurants in the south. There's something about the food that's crafted here in this fine state that makes your mouth water and your heart flutter simultaneously. Making a "best of" list is hard, let's be honest. But making a list of restaurants that you HAVE to visit before you die takes pressure to a whole other level. So, let us go through which restaurants made the cut and why. By the way, if you find yourself perusing this article on an empty stomach and feel the need to run out and try one (or possibly two) of these restaurants immediately, we don't blame you. These ARE some of the best restaurants in Georgia, after all.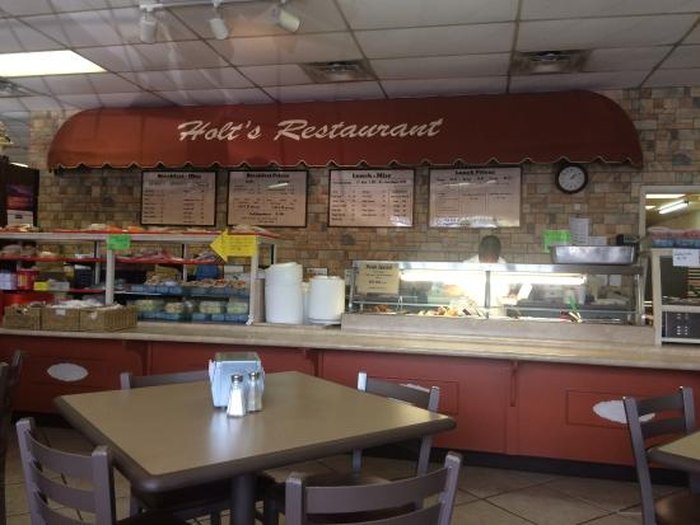 So there you have it. Some of the best restaurants in Georgia that you need to try, ASAP. Unfortunately, we only had room for a few, but there are so many more that deserve recognition. Leave your favorites in the comments below!
OnlyInYourState may earn compensation through affiliate links in this article.
Address: 108 E York St, Savannah, GA 31401
Address: 480 Macon Hwy, Athens, GA 30606
Address: 2020 Demere Rd, Saint Simons Island, GA 31522
Address: 526 W Cherry St, Jesup, GA 31545
Address: 3599 Altama Ave, Brunswick, GA 31520
Address: 2090 Baker Rd, Kennesaw, GA 30144
Address: 443 McCrackin St, Juliette, GA 31046
Address: 107 W Jones St, Savannah, GA 31401
Address: 101 E Sellers St, Douglas, GA 31533, USA
Address: 368 5th St NE, Atlanta, GA 30308, USA
Address: 3165 Buford Hwy, Duluth, GA 30096, USA
Best Restaurants In Georgia
September 28, 2020
Where can I find the best pizza in Georgia?
When you're looking for where to eat in Georgia and you've settled on pizza as your choice, then you have a few options to choose from. Pie in the Sky as mentioned above is a true gem with massive slices. Another favorite is Johnny's New York Style Pizza in Bonaire and Nancy's Chicago Pizza in Atlanta.
What are the best-hidden gem restaurants in Georgia?
Some of the best Georgia dining options come from places where you would least expect it. We love hidden gem restaurants—especially those that you only know about because a neighbor or local was kind enough to tell you. Check out this list of 10 places to eat in Georgia that are often overlooked.
Where can I experience rooftop dining in Georgia?
Explore some of the best local restaurants in Georgia with some spectacular views. Rooftop dining is a truly special way to dine, and we have a few restaurants that offer quite the experience. For instance, this rooftop brunch spot in Georgia has phenomenal views. Meanwhile, Estrella restaurant is a vintage 1950s-style spot with a rooftop patio.