These 11 Restaurants In Georgia Don't Look Like Much…But WOW, They're Good!
If you're fed up with the touristy crowds in big cities like Atlanta, Savannah, and others all along the Georgia coast, you're going to love this list. Some of the best unassuming restaurants in Georgia can be found right here and you won't want to miss out on all this deliciousness. Enjoy some of the best comfort meals, southern staples, and feel-good-food all in one enjoyable list. Find out what Georgia home cooking is all about with these 11 spots…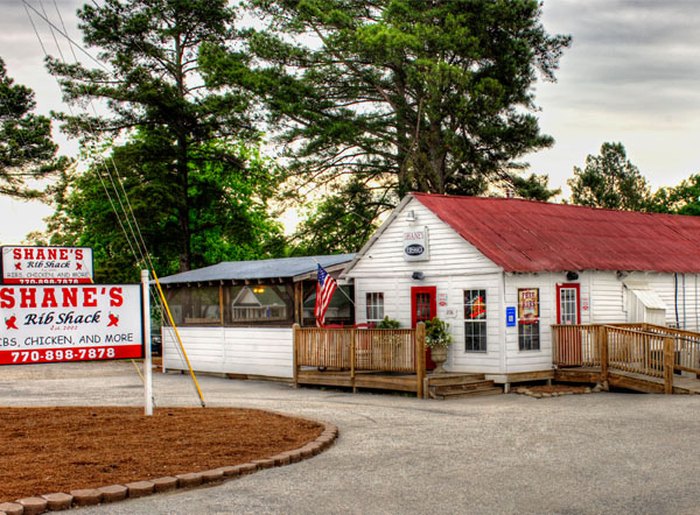 Ultimately, the moral of this story is that Georgia BBQ is served best in a shack/gas station, mom n' pop restaurants are best when served in a hole-in-the-wall, along with authentic Asian cuisine!
What are your favorite hole-in-the-wall spots? While it's hard to get all of the best unassuming restaurants in Georgia in one list, we would love any suggestions you may have! Share them with your fellow Georgia family in the comments below!
Address: 2020 Demere Rd, Saint Simons Island, GA 31522
Address: 3020 Five Forks Trickum Rd SW, Lilburn, GA 30047
Address: 1200 Ernest W Barrett Pkwy NW #236, Kennesaw, GA 30144
Address: 3770 Southside Dr, Acworth, GA 30101
Address: 405 W Congress St, Savannah, GA 31401
Address: 21 W Oglethorpe Ln, Savannah, GA 31401
Address: 107 W Jones St, Savannah, GA 31401
Address: 1341 Collier Rd NW, Atlanta, GA 30318
Best Unassuming Restaurants In Georgia
June 28, 2020
What are the local favorite restaurants in Georgia?
There are so many local restaurants in Georgia it's hard to whittle them down into one finite list. However, you can guess that many of the local favorites happen to be the spots where Georgia culture and cuisine collide. If you're looking to indulge in food that really cannot be duplicated in any other state, then we have you covered. While these 12 little known restaurants may be hard to find, they sure are worth the experience.
What is the smallest restaurant in Georgia?
Do you ever feel like you just want to find an intimate place where you aren't surrounded by too many people, but you still can enjoy an evening dining out? We know where to eat in Georgia if that question resonated with you. The smallest restaurant in Georgia might be hard to pinpoint, so instead, we've collected 8 of the tiniest restaurants in the state worth enjoying.
What is the most popular restaurant in Georgia?
There are some restaurants in Georgia that are world-renowned. Truly, these are not hidden gem restaurants in Georgia by any means, but rather these restaurants are often the sole reason why people come to visit the state. We mentioned Mrs. Wilkes Dining Room above, which happens to be extremely popular. However, we also recommend Canoe in Atlanta. This restaurant is well-known, serving farm-to-table cuisine in a magical garden setting overlooking the Chattahoochee.
Address: 2020 Demere Rd, Saint Simons Island, GA 31522
Address: 3020 Five Forks Trickum Rd SW, Lilburn, GA 30047
Address: 1200 Ernest W Barrett Pkwy NW #236, Kennesaw, GA 30144
Address: 3770 Southside Dr, Acworth, GA 30101
Address: 405 W Congress St, Savannah, GA 31401
Address: 21 W Oglethorpe Ln, Savannah, GA 31401
Address: 107 W Jones St, Savannah, GA 31401
Address: 1341 Collier Rd NW, Atlanta, GA 30318