9 Mountain Towns In Georgia That Make For The Perfect Day Trip
No matter the time of year, it's always the right time to plan a round of day trip adventures through Georgia. Maybe you need a quick weekend getaway. Maybe you want to take a road trip to places in the state you've never explored. Before you get out your phone to start searching "day trips near me in Georgia," we have the perfect mountain towns in Georgia that will make for unforgettable adventures. Check it out: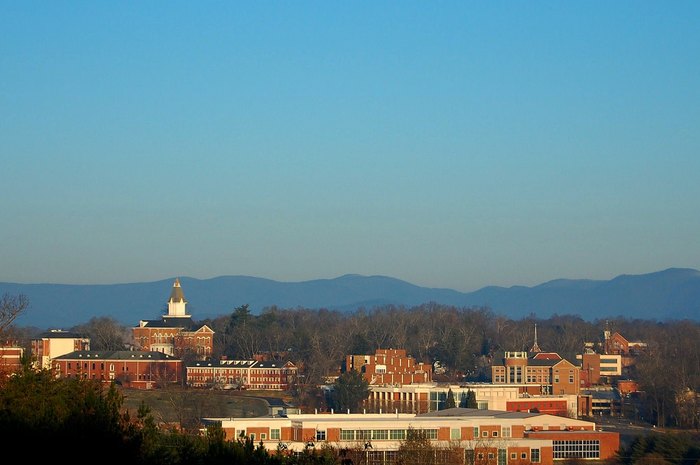 We hope we've offered a little inspiration the next time you're asking yourself, "what are some fabulous day trips near me in Georgia?" Feel like you have another mountain town in Georgia to add to the list? Share in the comments below — we'd love to hear from you! Or if you feel like looking at more day trip opportunities in the state, then you'll love learning about the 12 Very Best Day Trips You Can Possibly Take In Georgia.
Address: Helen, GA 30545, USA
Address: Dahlonega, GA 30533, USA
Address: Dillard, GA 30537, USA
Address: Ellijay, GA 30540, USA
Address: Blairsville, GA 30512, USA
Address: Sky Valley, GA 30537, USA
Address: Tallulah Falls, GA, USA
Address: Blue Ridge, GA 30513, USA
day trips near me in Georgia
August 27, 2021
What are the best day trips in Georgia I can take?
If you love adventure, scenery, history, and charm, you can't go wrong with a visit to the Peach State. It's true; Georgia offers a little something for every kind of traveler. And if you're lucky enough to find yourself in this beautiful state, you'll be thrilled to learn that there's an endless variety of day trips to suit your fancy. One of our top recommendations would be a trip to the Callaway Gardens in the town of Pine Mountains. This relatively undiscovered attraction promises beautiful colors paired with vibrant beauty. It's especially beautiful during the spring and summer, but you'll find plenty to appreciate in the fall and winter too. Looking for more of a culinary adventure? If so, you'll want to make a reservation at the Toccoa Riverside Restaurant in the town of Blue Ridge, Georgia. Located right on the river, this restaurant offers some of the best views — and food! — in the region. Learn more about some positively inspiring day trips you can take in Georgia.
What are the most scenic places in Georgia?
Whether it's your first visit to Georgia or you've lived here your entire life, the sheer beauty of the Peach State never gets old. There are a handful of destinations throughout Georgia that truly show off its splendor and awe-inspiring beauty. Some of these places include Tallulah Gorge State Park, Brasstown Bald, St. Simons Island, Radium Springs, Bell Mountain, Piedmont Park, Cloudland Canyon, Amicalola Falls, Downtown Savannah, Cumberland Island, and Tybee Island. How many of these scenic places in Georgia have you experienced?
Address: Helen, GA 30545, USA
Address: Dahlonega, GA 30533, USA
Address: Dillard, GA 30537, USA
Address: Ellijay, GA 30540, USA
Address: Blairsville, GA 30512, USA
Address: Sky Valley, GA 30537, USA
Address: Tallulah Falls, GA, USA
Address: Blue Ridge, GA 30513, USA