Georgia's Full-Moon Suspension Bridge Hike At Tallulah Gorge Needs To Be On Your Bucket List
If you really love hiking throughout the state of Georgia, but are looking for a new type of adventure, then this one's for you. It's the perfect type of off-beat, unusual, but totally cool hike that everyone hopes to take. Of course we're talking about the full-moon suspension bridge hike at Tallulah Gorge. Tallulah Gorge State Park draws so many visitors throughout the year, as it truly is one of the more magical spots in the state. However, this full-moon hike is a bit of a hidden gem to Georgia hikers, and we're here to tell you why it needs to be on your bucket list.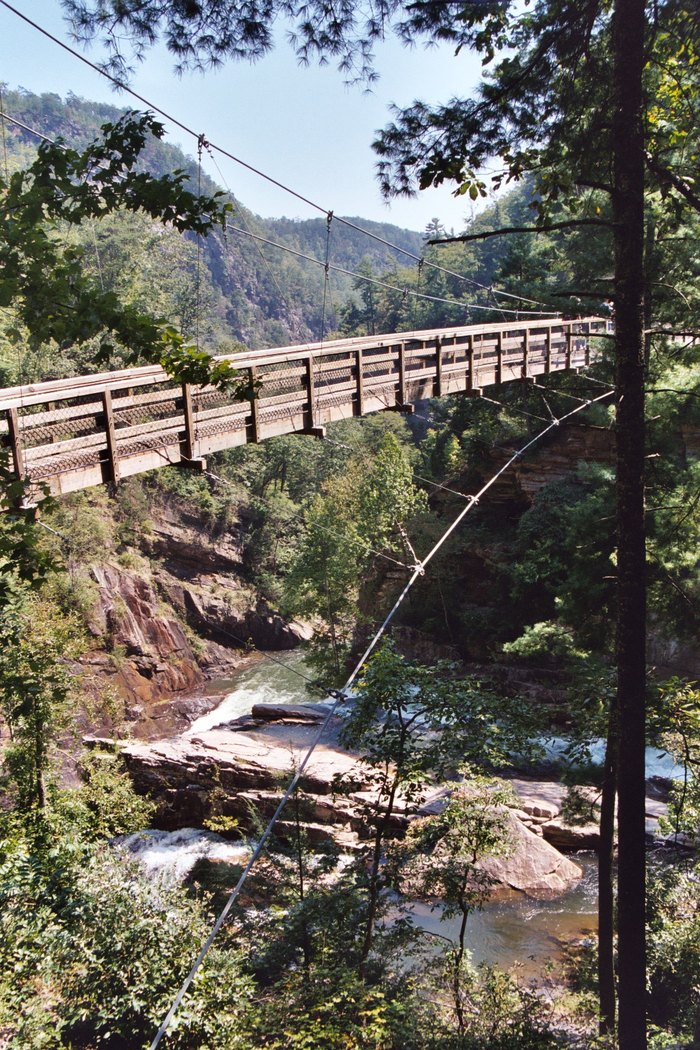 If you're interested in attending a Full-Moon Suspension Bridge Hike at Tallulah Gorge, check out the dates below:
Thursday, Aug 18, 2016 (8:45 PM to 10:45 PM)
Thursday, Sep 15, 2016 (7:15 PM to 9:15 PM)
Saturday, Sep 17, 2016 (8:45 PM to 10:45 PM)
Sunday, Oct 16, 2016 (8 PM to 10 PM)
Sunday, Nov 13, 2016 (5:30 PM to 7:30 PM)
Monday, Nov 14, 2016 (6:30 PM to 8:30 PM)
Tuesday, Dec 13, 2016 (6 PM to 8 PM)
You can also find Tallulah Gorge located at:
Tallulah Gorge State Park
338 Jane Hurt Yarn Drive
Tallulah Falls, GA 30573
Rabun County
Parking is $5, plus there is an admission price of $5 as well. And by the way if outdoor Georgia is more your speed, then check out The Ultimate Bucket List For Anyone In Georgia Who Loves The Outdoors.