8 Glorious Campgrounds In Georgia Where No Reservation Is Required
Camping is a time-honored tradition in Georgia that draws crowds from all over the country each season. Whether you're camping high in the North Georgia mountains, or along the Georgia coast, our state has some pretty phenomenal camping spots. But what if we told you there were a few incredible campgrounds in Georgia, where no reservation was required? Sounds too good to be true, right?
Except…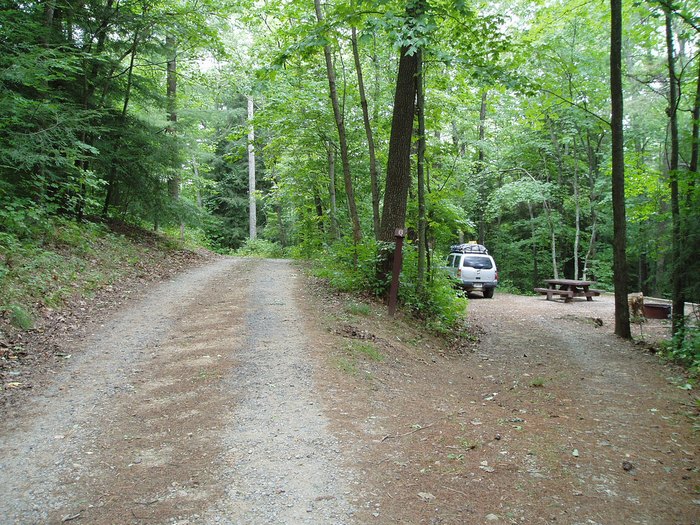 While some of the above-motioned campsites are free (whoa!), others do require a small fee depending on if you're in an RV or tent camping. Most fees, however, do not exceed $20-25, which is a bargain to become immersed in everything our great state of Georgia has to offer!
If you love the outdoors and are looking for more great things to do in Georgia, then check out The Ultimate North Georgia Road Trip Is A Perfect Natural Adventure.
OnlyInYourState may earn compensation through affiliate links in this article.
Campgrounds in Georgia
May 31, 2019
What are some of the best campgrounds in Georgia?
Camping is somewhat of a tradition for many residents throughout the state, so it's only right that Georgia is chock full of beautiful campsites. Whether you're choosing between the no reservation campgrounds in Georgia or state park camping, there will be quite a few spots to consider. Some of the best campgrounds in the Peach State include Jekyll Island Campground, Rivers End Campground, Skidaway Island State Park, Cloudland Canyon State Park, Tallulah Gorge State Park, Cumberland Island, and Vogel State Park.
Are you allowed to camp in state parks?
For those wondering about state park camping in Georgia, there are plenty of campgrounds open throughout state parks that are perfect for family camping or solo camping. In fact, some of the coolest campgrounds in Georgia happen to be located within the state park system. The great thing about camping in Georgia state parks is that you can choose primitive sites and bring your own tent or RV, or you can choose from the variety of accommodations available within the park. For instance, visitors to Cloudland Canyon have the option to camp in yurts, while other parks may have cabins available for overnight stays.
What are some of the things I need to take on a camping trip?
Generally speaking, camping requires quite a bit of preparation in order to fully enjoy the experience. There are plenty of items that you will need to bring in order to feel comfortable, especially at the free campgrounds that don't offer much in terms of amenities. It's always best practice to research the area in advance where you will be camping in order to understand what is already offered. However, a few general items that you should consider bringing include a tent, sleeping bags, sleeping pads, camp table and chairs, headlamps or flashlights, an ax or hammer, a first aid kit, pocket knife, fresh water, and food.
OnlyInYourState may earn compensation through affiliate links in this article.