People Drive From All Over Florida To Eat At This Tiny But Legendary Steakhouse
For all the carnivores out there, there might not be a good steakhouse that you wouldn't drive miles for. In Florida, we have our own steakhouses that rival some of the best in the country. Not only does The DeLand Stockyard have a unique history in terms of its building, but it also offers cuts of meat, fresh seafood, and delicious sides that people will drive from all over the state to enjoy. Take a look at why this legendary Florida steakhouse is such a hidden gem.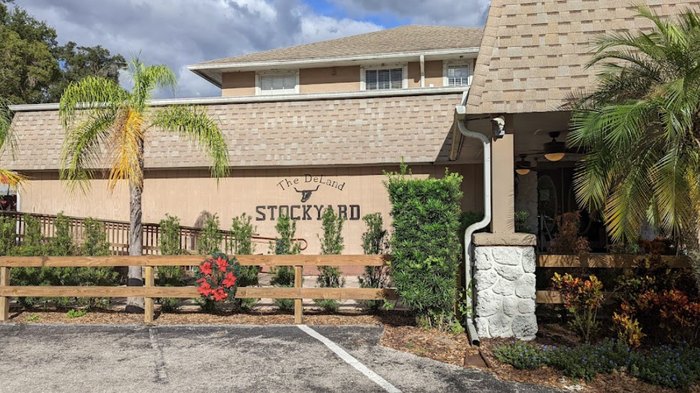 So, what do you think about this legendary Florida steakhouse in DeLand? Have you dined here before? Share with us your experience in the comments section! Or if you're looking for more information about this steakhouse, including current hours of operation and a full menu, then visit The DeLand Stockyard website or The DeLand Stockyard Facebook Page.
Meanwhile, before you visit, you might want to learn all there is to know about the charming town of DeLand and it has one of America's best main streets.
Address: The DeLand Stockyard, 1915 Old New York Ave, DeLand, FL 32720, USA