The One Restaurant In Delaware That's Unlike Any Other In The World
If there's one thing that Delawareans know, it's that the DuPont family never cut corners in designing their homes, estates, and gardens. So, why should their Wilmington Hotel have been any different? The Rodney Square landmark "Hotel DuPont" is known for its elegant design, artwork, oak details such as paneling and beamed ceilings, gold chandeliers – everything you would expect from an extravagant Gilded Age building.
The unique atmosphere and stellar service are complementary to the incredible food served in the Hotel's signature restaurant, The Green Room. The Green Room at the Hotel DuPont has received the AAA "Four-Diamond Award" annually for over 30 years. So, what makes it so amazing?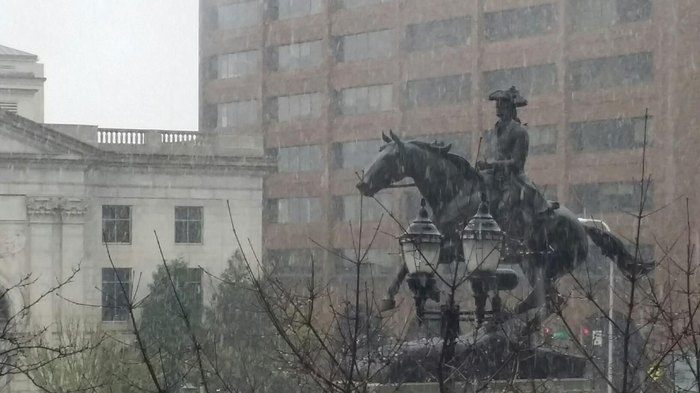 The Green Room at the Hotel DuPont is a seriously unqiue gourmet dining experience in Delaware – and if you have never been, you should treat yourself to a true night out. For over a hundred years, the Green Room has been an internationally acclaimed restuarant in a world-famous hotel, and it's right here in our little Diamond State. You can step back in time to the gilded age of American history, when life was somehow simpler and more extravagant, at the same time. A meal at the Green Room is the perfect way to cap off a day of exploring the elegant DuPont gardens (such as Hagley or Winterthur) nearby.