A Springtime Polar Vortex Is Headed For Connecticut And Temperatures Will Plummet To A Record Breaking Low
Bundle up, Nutmeggers! Usually, May brings Mother's Day picnics full of sunny rays and peaceful breezes. This year, you may want to bring a cup of hot cocoa with you. A springtime polar vortex is headed for Connecticut and temperatures will plummet to record a breaking low.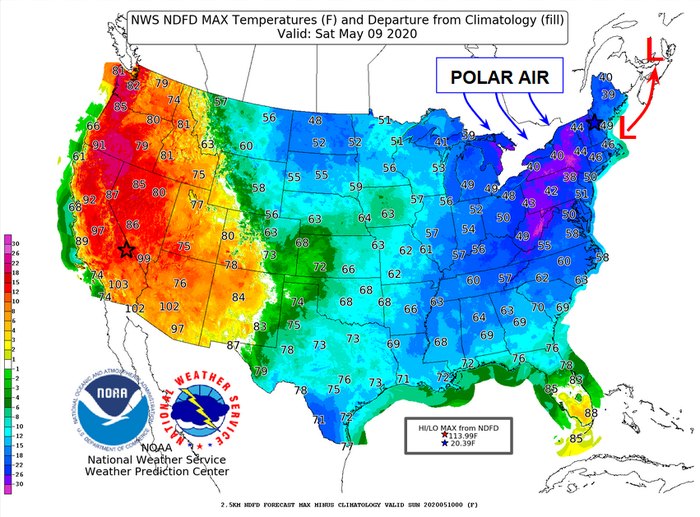 Keep these unseasonably cool temperatures in mind as you plan your Mother's Day festivities! You may want to wear an extra scarf on your weekend hike. To learn more about the specific weather forecast in your hometown, visit the National Weather Service's website here.
Address: Connecticut, USA