These 10 Iconic Foods In Connecticut Will Have Your Mouth Watering
What food is Connecticut known for? Are you curious what makes up the list of iconic foods in Connecticut? If you happened to grow up in the state then you can probably imagine, but if you're new in town you might be looking to get more in tune with your state. These foods are the most popular of the menu options, and may even be considered classics. Check out this list of Connecticut foods and see how many you've already tried!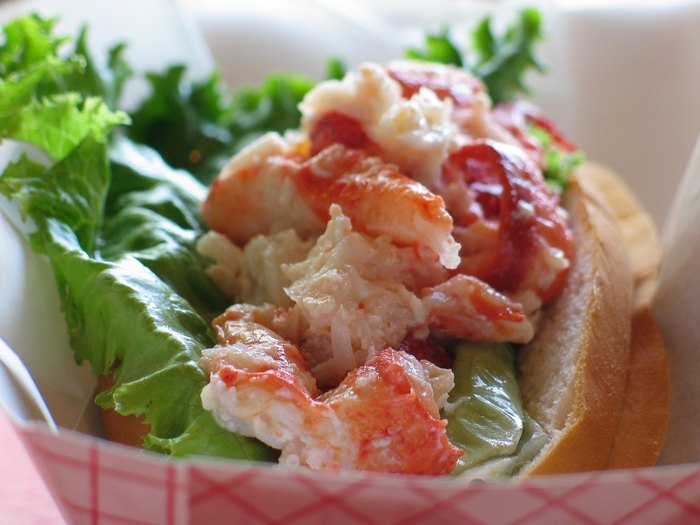 Looks pretty standard to me, but some folks just tried iconic foods from Connecticut for the first time. Check out the hilarious video!
Address: Connecticut, USA
OnlyInYourState may earn compensation through affiliate links in this article.
What Food Is Connecticut Known For?
September 18, 2022
Ok, you've piqued my interest. All of these foods sound great. Now, where can I go to get them? 
We're happy to help – that's what we're here for! You can get many of these foods all over the state, thank goodness. If you're looking for specific recommendations, well, then try this spot for steamed cheeseburgers; it's the best place around: People Drive From All Over Connecticut To Try The Steamed Cheeseburgers At Ted's Restaurant. Or, if it's lobster rolls that you crave, you can't go wrong at Stowe's Seafood: .The Best Lobster Rolls In New England Can Be Found At This Unassuming Seafood Shack In Connecticut.
What about Connecticut donuts? I hear they're really special.
They are! Here's a great list of seven places you can try them in the great state of Connecticut! 7 Connecticut Donuts You Have To Try Before You Die. You're going to love every single one of them!
Great! I also love PEZ and I collect PEZ dispensers. I'd love to visit the PEZ  museum and pick up some more for my collection! Where is that?
You'll be happy to hear that you can visit the PEZ Visitor Center right here in Connecticut! It's on Orange. You'll be amazed about how much you can learn about PEZ there! This Nostalgic Candy Factory Tour In Connecticut Is What Dreams Are Made Of
Ok, last question – where can I get the best hot dog in Connecticut?
Oh, we love hot dogs too! Here's a list of SEVEN places you can go to get an excellent hot dog in The Constitution State: Connecticut Is Home To The Best Hot Dogs And Here Are The 7 Best Places To Find Them
Address: Connecticut, USA
OnlyInYourState may earn compensation through affiliate links in this article.