One Of The Most Haunted Cemeteries In Connecticut Is Also The Most Beautiful
Cemeteries in Connecticut can be spooky places – after all, they are home to hundreds of dead people. It's no surprise that rumors of ghosts and spirits often surround cemeteries, and it's not uncommon for there to be stories about unexplained phenomena like floating orbs or strange sounds coming from cemeteries. One beautiful and historic cemetery that has some urban legends surrounding it is Great Hill Cemetery in Seymour. The 18th-century burial ground is tucked away in the woods and is still in use today.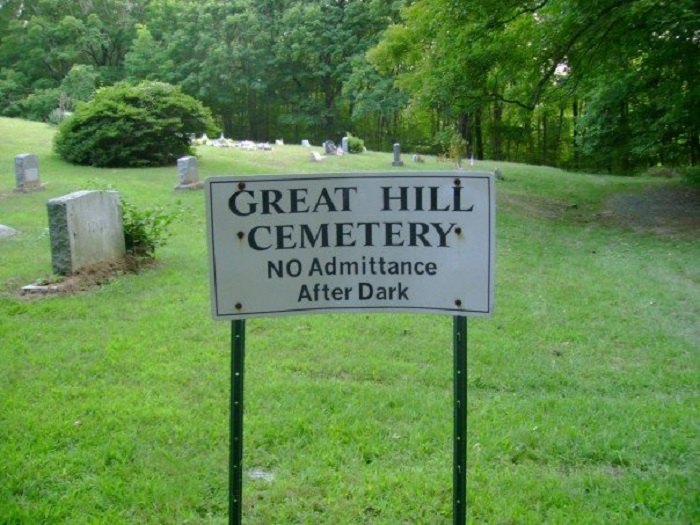 Do you believe in the legends of Hookman at this haunted cemetery in Connecticut?
You can check out a paranormal investigation of Great Hill Cemetery from Youtube user Valley Paranormal (Connecticut Paranormal Group):
Address: Great Hill Cemetery, Seymour, CT 06483, USA