11 Epic Colorado Lakes and Swimming Holes To Have A Blast This Summer
Feeling a bit of the landlocked blues? Don't worry; we've all been there once or twice! Guess what? There's no need to fret or shell out hundreds of dollars to travel to the coast, as Colorado is home to several fabulous lakes and swimming holes perfect for all of your outdoor adventures. Whether you're looking to plan a memorable canoe trip or take a dip in some refreshingly frigid water, you won't be disappointed by these places to go swimming in Colorado. Here are 11 of the best swimming holes in Colorado, from pristine lakes to reservoirs, waterfall pools, and everything in between.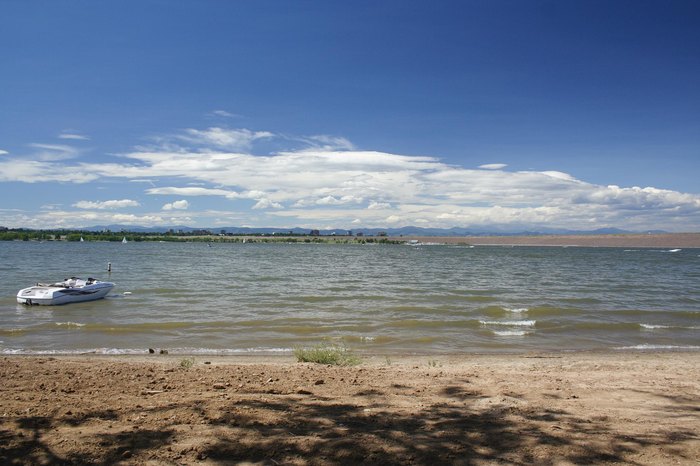 Do you agree that these are some of the best places to swim in Colorado (with a few non-swimming alpine lakes sprinkled in there for good measure)? Are there any spots that you'd add to the list? We'd love to hear from you in the comments below! For related content, you'll love learning about this picture-perfect waterfall swimming hole in Colorado.
OnlyInYourState may earn compensation through affiliate links in this article.
Best Swimming Holes in Colorado
June 29, 2020
What is the best swimming hole in Colorado?
Few things are more refreshing than taking a dip in a natural swimming hole. The Centennial State boasts plenty of options for swimming, so pinpointing the best swimming hole in Colorado is a lofty task. Yet many folks agree that Paradise Cove belongs at the top of the list. As we mentioned in the above article, this swimming spot is ideal for splashing around and even jumping into from the rocks (if you're careful!). Visitors should note that this spot is especially crowded on the weekends, so it's important to plan accordingly. Also, given that the swimming hole is part of the Bureau of Land Management, visitors need to be sure to clean up after themselves.
Where can I find the bluest water in Colorado?
When many think of turquoise waters, it's coastal states like Florida and California that often come to mind. Yet you'd be remiss to discount Colorado's alpine lakes, as they are notoriously inviting. Take Columbine Lake, for instance. This high-altitude hidden gem is located in the San Juan National Forest right outside of Silverton and features some of the most breathtakingly blue water in the state. Reaching this destination requires a 3-mile hike with beautiful scenery along the way. Reaching Columbine Lake, you'll feel as though you've been transported to a different world altogether.
Does Colorado have any beaches?
You'll hear many a Coloradoan complain about the fact that the state is completely landlocked; in other words, there are no oceans within reach. And yet the Centennial State has an abundance of beautiful rivers, lakes, and reservoirs that are sure to provide your fix of sandy shoreline. One of the most popular beaches in Colorado is the one you'll find at Jackson Lake State Park. Located in Eastern Colorado, this stunning reservoir features a swimming beach perfect for all ages. The state park is home to over 200 campsites, too.