Most People Have Long Forgotten About This Vacant Ghost Town In Rural Colorado
Since becoming a state in 1876, Colorado has seen its fair share of communities, towns, and cities come and go. While a good portion of the larger towns that were not formed based on the railroad and/or nearby mines have remained populated, an estimated 1,500 have met their demise and have been all but forgotten by history, including Gilman, Colorado. Once a thriving community, now the Gilman mining town has become another ghost town in Colorado that folks just don't remember anymore.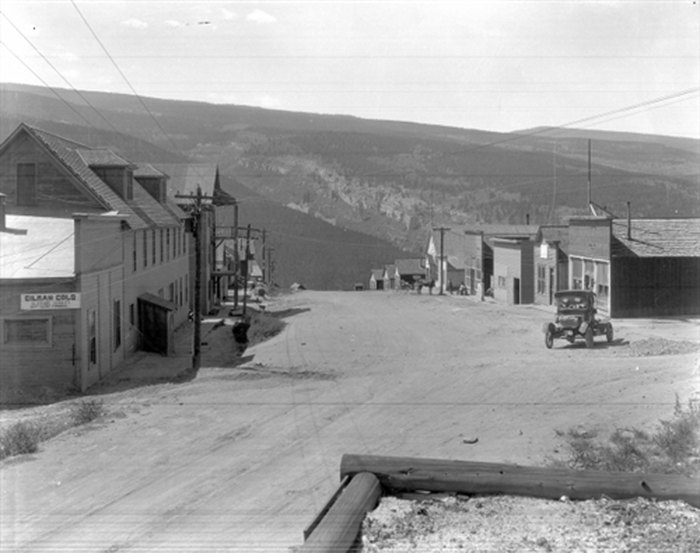 If you want to visit a ghost town, we recommend staying far away from the hazardous Gilman and visiting one of These 5 Creepy Ghost Towns In Colorado At Your Own Risk instead. Do you have a favorite ghost town in Colorado? Tell us about it by filling out this form; you might see your picks featured someday!
OnlyInYourState may earn compensation through affiliate links in this article.
Address: Gilman, CO 81649, USA
Abandoned places in Colorado
November 04, 2021
What are some interesting abandoned places in Colorado?  
Colorado used to be an old mining state; as a result, there are more than plenty of abandoned places, ghost towns, and other interesting and derelict places to check out. Honestly, any of Colorado's fascinating ghost towns make for very interesting abandoned places to explore. Some of those ghost towns include places like Saint Elmo, Crystal Mill, and Animas Forks. As for individual places that are definitely Instagram-worthy, there are always things like the Titan 1 Missile Silo, in Deer Trail, the Ludlow Massacre Site, in Trinidad, and Valmont Butte in Boulder is also fascinating and creepy. For more of our favorite abandoned places in Colorado, take a look at this list! Unfortunately, not every place is accessible to the public, and many can be quite dangerous (like the Gilman mining town mentioned in the above article), so it's very important to make sure you do your research as much as possible before ever trying to access a ghost town. You're safest choosing ones that have become historic towns for folks to explore.  
Where is Gilman, Colorado located?  
Gilman is a Colorado ghost town located in southeast Eagle County. Interestingly, though it's a ghost town, there are some people who do live in the area, so it's served by the nearby Minturn Post Office. It was founded in 1886 as a lead and zinc mining town. Nowadays, it's located on private property; it is off-limits to the public. If you could visit, however, you'd find the abandoned old Eagle Mine as well as plenty of abandoned houses scattered about. It's one of the many places we wish we could check out sometime! Since Gilman has been labeled "toxic" by the powers that be, it's unlikely that it will ever reopen, but we can dream, right?