Everyone In Colorado Should See What's Inside The Gates Of This Abandoned Factory
Colorado is home to countless abandoned homes, towns, and buildings, but it isn't often that we get an inside look at these places that have seen better days. However, we recently stumbled upon a fascinating video that offers a rare, in-depth look inside one such dwelling, so we simply had to share it. The abandoned Longmont sugar mill in Colorado is so fascinating you'll want to see inside for yourself!
Please note that similar to many other abandoned places in Colorado, the sugar mill is private property, so be sure to follow the "no trespassing" signs on the buildings.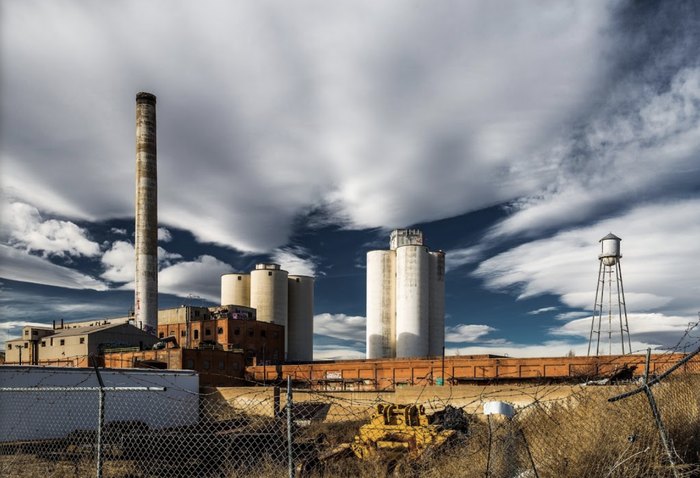 To get a better look inside the Great Western Sugar Company, check out this stunning video from ShutterMafia:
To learn even more about the Sugar Mill – and to see it in its prime – we also recommend checking out this short, informative video by The Longmont Channel:
The Longmont Sugar Mill is a fascinating reminder that time does not hold still. Are there any abandoned sites near you that you find interesting? Share a story or two with a comment.
To see even more abandoned places, check out our previous article about a hike that leads to an abandoned power plant in Colorado. To get all the latest info about the hike (and all of the best hiking trails near you) give AllTrails+ a try.

OnlyInYourState may earn compensation through affiliate links in this article.
More to Explore
More Abandoned Colorado Places
What are some places in Colorado that have been abandoned?
From abandoned missile silos to entire ghost towns, Colorado is home to many interesting abandoned sites. Let's take a closer look at some of the more unique abandoned places in Colorado:
Abandoned nuclear missile base, Deer Trail, CO: About 45 minutes from Denver, you'll find this old missile base that was decommissioned in 1965. In its day, it was home to the Titan 1 missile, a 98-foot-long intercontinental ballistic missile created by the U.S. The site is private property and is monitored carefully, so for now, all we can do is enjoy it via prior video footage.
Gilman, CO: Many parts of Colorado experienced incredible floods of people looking to strike it rich by mining gold and other precious metals and minerals. Gilman was one such town that popped up seemingly overnight. This town in Eagle County, CO was in a leading zinc, lead, gold, silver, and copper-producing area. The town actually flourished for decades, until the last mine shut down in 1984. At that point, the entire town was evacuated because of the overwhelming amount of pollutants that had been illegally stored on site.
Montgomery, Colorado: This silver mining town is another example of a ghost town from the 1800s. In its day, there were over 150 cabins, hotels, saloons, and plenty of residents to keep the town alive. Again, when the mines were no longer viable, the town slowly died. But Montgomery had a different fate than many towns just like it in Colorado. This town is now mostly under the Montgomery Reservoir. The only building still above water is one of its five sawmills.
The story of Colorado's abandoned places doesn't end here. There are numerous places that have been left to return to nature. If you really love learning about these forgotten relics, check out this featured article about 13 abandoned places in Colorado that just might give you goosebumps.
Related Articles
Explore Colorado
Featured Addresses

Western Sugar Co-Op, 11801 Sugar Mill Rd, Longmont, CO 80501, USA