Posted in Denver
June 13, 2016
This Unique Restaurant In Denver Will Give You An Unforgettable Dining Experience
The Inventing Room is probably as close to a real live Willie Wonka and the Chocolate Factory as any of us will ever get…which makes total sense given that the movie was part of the inspiration behind Chef Ian Kleinman's one-of-a-kind mad scientist culinary creation. What began as a catering business became so wildly popular that Kleinman opened the brick and mortar Dessert Shop in Ballpark last fall and has never looked back. In fact, plans are already in motion to expand halfway across the world to Dubai! As a self-proclaimed savory food lover, I'd take salt over sweet any day, but when it comes to The Inventing Room, there's no way I'd pass up the opportunity to experience THE most incredibly unique restaurant in Denver!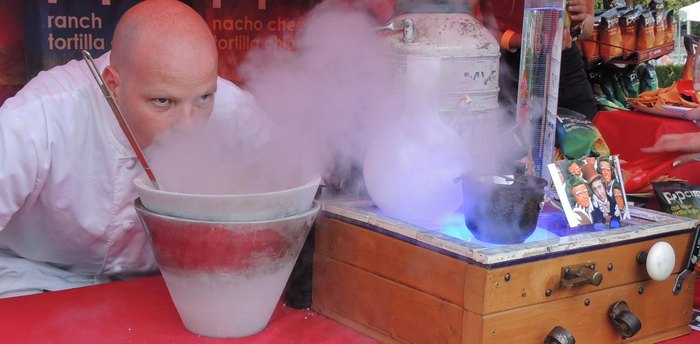 Do you know of any other incredible unique restaurants in Denver that offer an unforgettable dining experience? We'd love to hear about them in the comments below!
Also, if you're hosting a party or event, I HIGHLY recommend hiring Chef Kleinman and his entourage for a once in a lifetime food and drink experience!
OnlyInYourState may earn compensation through affiliate links in this article.