The Heart And Soul Of Arkansas Is The Small Towns And These 7 Have The Best Downtown Areas
There's a lot to love about the small towns that fill the Natural State. From friendly people to great restaurants, small town Arkansas is the best! To really get a taste of what our state's smallest locales have to offer, though, you've got to pay a visit to one (or all!) of the following small towns, which have some of the best downtowns in Arkansas.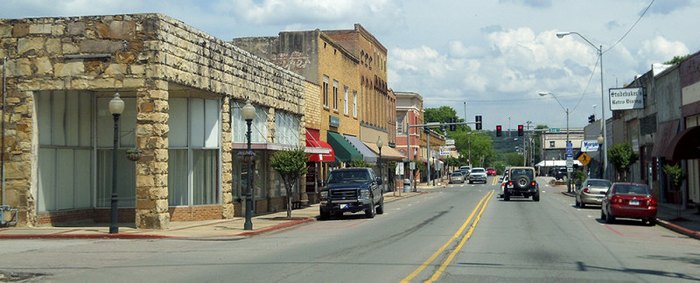 So, what do you think? Are these some of the best downtowns in Arkansas? Ever visited any of the downtowns mentioned above? Did we miss your favorite? Tell us!
These aren't the only must-visit small towns in Arkansas. Arkansas is full of them, including some of the safest and most peaceful places to live in the country!
OnlyInYourState may earn compensation through affiliate links in this article.
Best Arkansas Downtowns
September 16, 2022
What's the most charming downtown in Arkansas?
Arkansas is an incredibly beautiful place and Eureka Springs possesses everything that's so wonderful about the Natural State. This town of less than 2,000 has it all: historic sites, amazing Victorian architecture, a quaint downtown district, and spectacular scenic beauty. In fact, Eureka Springs is right in the heart of one of the most picturesque places in the country: the Ozarks. This region is well-known for its natural springs, glorious waterfalls, pristine lakes, and wondrous caves, all of which make for outstanding outdoor recreation. The town was named after its "healing" waters from the nearby natural springs, and it absolutely is a place that will make your soul happy.
What's the best small town getaway in Arkansas?
While we adore Eureka Springs for an Arkansas getaway, there's no place quite like Paris ... Arkansas, that is! Paris is a small town with a lot to offer, especially when it comes to natural beauty. Not only is it situated near the Arkansas River in the Ozark Mountains, but it's touted as the "home of Mount Magazine." One of the state's most recognizable sites, Mount Magazine is the highest point in Arkansas. It's also the centerpiece of Mount Magazine State Park. As such, Paris is a mecca for outdoor enthusiasts, boasting superlative hiking, mountain biking, horseback riding, backpacking, and ATV riding opportunities. Mount Magazine isn't Paris' only claim to fame, though. The town is also known for its diverse industry and rich history. The Old Jail Museum, Coal Miners Museum, and Arkansas Wine Museum are among the top museums in Paris. What's more -- the historic downtown is another place visitors can get a peek at the Paris of yesteryear. Many of the buildings are on the National Register of Historic Places. So whether you're an outdoor adventurer, small town lover, or history buff, you'll find the town of Paris, Arkansas, to be a delightful getaway destination!