Driving Down This Haunted Arkansas Road Will Give You Nightmares
Don't pick up a young girl hitchhiking on Highway 365. (Especially avoid her if she's wearing a white dress.) Actually, beware if you pick up a young girl wearing any kind of dress because it appears that there's more than one vanishing hitchhiker on Highway 365. But if you just can't help your desire to assist that frightened young girl standing out in the rain…she doesn't look dangerous, after all…and she's definitely not a ghost, right? Right? Well, don't be surprised if she disappears when you try to drop her off at her home. If you've seen this article, you've been warned. This might just be the most haunted road in Arkansas, and here's why.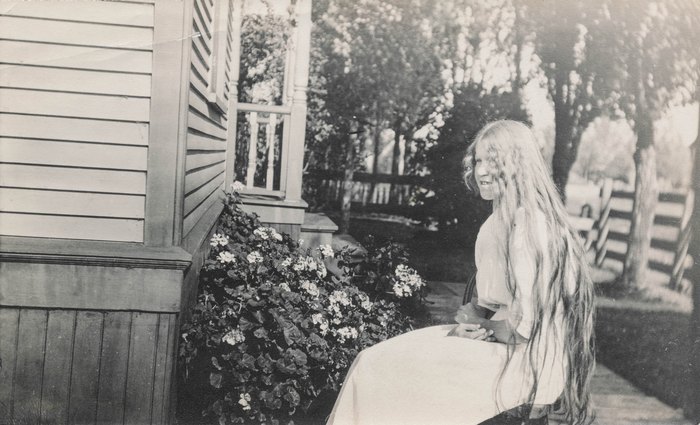 What about you? Do you know another haunted road in Arkansas? Have you seen anything spooky on Highway 365? Let us know in the comments below!
Address: Arkansas 365, AR-365, Woodson, AR, USA
haunted road in Arkansas
December 17, 2020
What are the most haunted places in Arkansas?
There are paranormal hot spots all over Arkansas, just like all of the other states in the country. If you're looking to have a paranormal experience, one of the most haunted places in Arkansas is the Allen House in Monticello, Arkansas. Allegedly haunted by the spirit of Ladell Allen who committed suicide in 1948, there have been countless unexplained events that have happened over the years leading many to believe that not only is this the most haunted house in Arkansas, but maybe the entire country.
Can I visit any abandoned places in Arkansas?
There's something about abandoned places that's hauntingly beautiful. One of the most well-known abandoned places in Arkansas is East Calico Rock, which is home to more than 20 abandoned buildings, a reminder of when the town was booming. Another well-known abandoned place is the ghost town of Rush. Once a thrilling mining town, today the Ozarks are slowly reclaiming their territory. While these places are certainly enticing, we should remind you that trespassing is illegal, and venturing into abandoned buildings is extremely dangerous. So enjoy the views from afar and never cross over any barricades or boundaries that are meant to keep you safe.
Are there any haunted hotels in Arkansas?
One of the most haunted hotels in Arkansas is the Crescent Hotel in Eureka Springs. Built in 1886, the Crescent Hotel has had countless ghost sightings over the years. Several paranormal investigators and psychic mediums have completed readings of the building and believe that the hotel shows signs of being a "portal to the other side". If you decide to book a stay at this luxurious hotel, just know that you may encounter a friendly spirit or two during your visit.
Address: Arkansas 365, AR-365, Woodson, AR, USA