The Historic Basin Park Hotel In Arkansas Is Notoriously Haunted And We Dare You To Spend The Night
The Crescent Hotel may be the most famous haunted hotel in Arkansas, but it's certainly not the only one. There are quite a few others, including the Basin Park Hotel. And unlike some haunts, that try to keep the supernatural happenings under wraps, the Basin Park Hotel celebrates its penchant for the paranormal via ghost tours.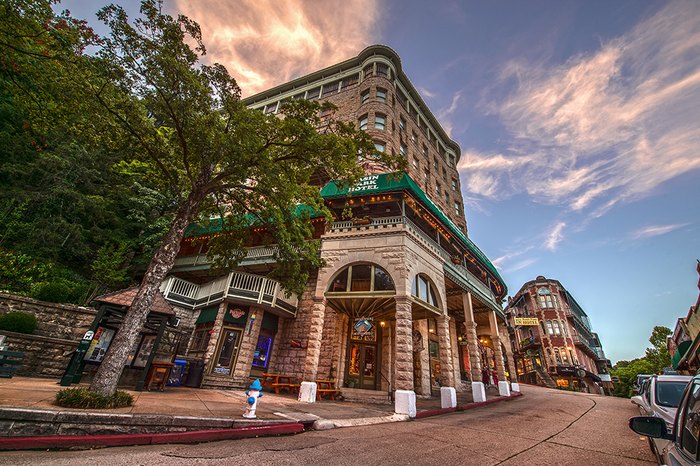 Ghost tours are offered daily at 10:30 p.m. For more information, call the Basin Park Hotel at (479) 253-7837. You can also visit the hotel's website or Facebook page.
So, did you know about the Basin Park Hotel's spooky reputation? Ever stayed at the hotel? If so, did you see anything strange? Tell us!
This isn't the only Arkansas hotel where a peaceful night's sleep is not guaranteed. Click here to read about the state's most infamous haunted hotel.
Address: Basin Park Hotel, 12 Spring St, Eureka Springs, AR 72632, USA