These 23 Haunted Places In Arkansas Will Send Chills Down Your Spine
Most of us in the Natural State know there are some places around Arkansas where people staunchly claim supernatural happenings as the cause behind strange circumstances. From ghostly sightings to paranormal experiences like unexplained flashing lights or disembodied voices, why not do a bit of ghost hunting to pass the time? Whether or not you believe the stories, checking out these haunted places in Arkansas for yourself would be a fun trip!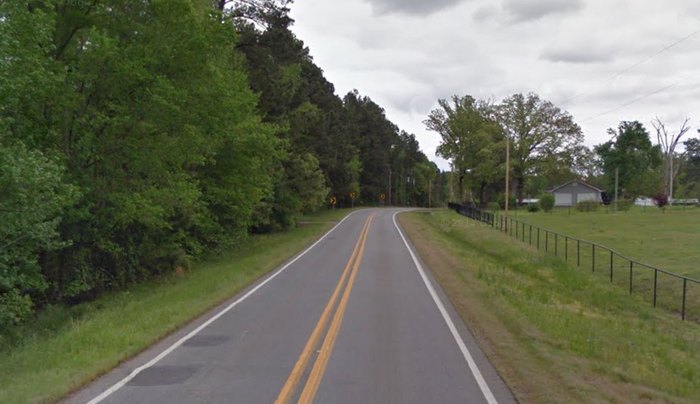 When you feel adventurous, you just may want to get out of the house and check out these haunted places in Arkansas! For those of us who have been to these places, share your story and what you've seen. You might be surprised to find that someone else has had the same experience as yours.
If you plan on taking a road trip to see any of these haunted locations, check out our road trip essentials packing list before you go!
OnlyInYourState may earn compensation through affiliate links in this article. As an Amazon Associate, we earn from qualifying purchases.
More to Explore
Haunted Places In Arkansas
Can I visit any abandoned places in Arkansas?
Abandoned places aren't always haunted but they can be just as creepy as someplace that is. Here are some abandoned places in Arkansas you can visit:
Tucked away in the Ozark National Forest is the abandoned Ozark Medieval Fortress, a half-finished project that was meant to be finished and become a top-rated attraction in the area. Eventually, the project was shut down due to a lack of investors, but you can still visit its fascinating ruins.
Located in Hot Springs, the Chewaukla Bottling Factory was once a spring water bottling facility but now lies in ruins as nature reclaims the area. It is now owned by the state and due to open areas, it is not recommended to explore on your own.
Are there any ghost towns in Arkansas?
While some towns thrive and survive, others do not and are left to ruin once the last remaining residents move away. Here are some ghost towns in Arkansas:
In the town of Bolding, all that remains is farmland and several homes along country roads.

In Bruno, you'll find an old cemetery and post office.

In Eros, a schoolhouse, a cemetery, and a general store are the only things left.
Check out these Creepy Ghost Towns Of Arkansas. 
Are there any haunted restaurants or bars in Arkansas?
Four Quarter Bar in Little Rock is considered one of the most haunted bars in Arkansas, after all, it is one of the oldest! While drinking some spirits you may see some spirits in this bar that is housed inside a former brothel where a love triangle and a murder took place. As for restaurants, The Station Cafe in Bentonville is reportedly haunted by the spirit of a man and things often move around on their own. 
Related Articles
Explore Arkansas