This Rare Footage Of An Arkansas Amusement Park Will Have You Longing For The Good Old Days
Pop quiz time, faithful readers! Raise your hand if you remember the early 1990s. Okay, now raise your hand if you remember most of the 1980s. The 1970s, anybody? Well, that's where some of us drop out of the hand-raising competition. Perhaps we can't remember the 1970s because we weren't quite born yet. But if you do remember the late sixties, seventies, eighties, or early nineties, and you've lived in Arkansas all that time, you probably remember a certain little amusement park we all loved called Dogpatch USA. You most likely recall a park bustling with activity, a place where you could ride the rides, eat great food, and see a well-designed ode to hillbillies everywhere. Dogpatch was in operation from 1968 until it closed in 1993. This abandoned amusement park in Arkansas remains in the hearts and minds of many. We think of Dogpatch like this: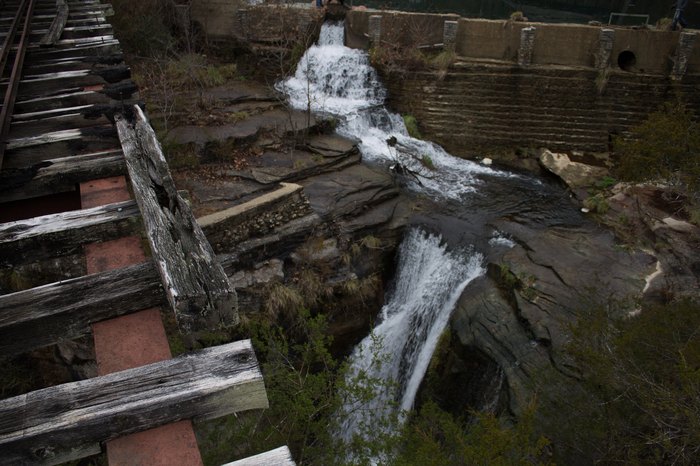 Whether it remains abandoned or is brought back to life, here is a mesmerizing video of Dogpatch in 1976.
It comes complete with appropriately mournful music, too! Enjoy and never forget the historic landmark that Dogpatch really is for a great many of us!
For more cool photos of Dogpatch, be sure to read this previous article, as well.
Have you ever been to this now abandoned amusement park in Arkansas? If so, what was your favorite part? Would you agree that it was one of the best amusement parks in Arkansas? We'd love to read about your experiences in the comments section below!
If you want to see more historic footage of Arkansas theme parks that have been abandoned, take this tour in pictures.
If you're still in the mood for more Arkansas adventures, take a look at this video about Eureka Springs:
OnlyInYourState may earn compensation through affiliate links in this article.
More to Explore
More Arkansas Adventures
Where can we find campgrounds in Arkansas?
The Carver Campground in Western Grove is a primitive campground with less than a dozen campsites and is a pack in/pack out facility.
The campground at Jack Creek in Booneville is also popular for swimming and getting in touch with nature.
Daisy State Park in Kirby features a campground popular with anglers fishing for bass, stripers, crappie, and more.
Read on to learn more about some other fun campgrounds in Arkansas.
What can we find the best restaurants in Arkansas?
Dondie's White River Princess in Des Arc is patterned after an old riverboat and is one of the most unique places to eat in Arkansas.
The Purple Cow in Little Rock is an old-school spot serving up premium gourmet burgers and hand-dipped shakes.
Cotham's Mercantile in Scott is the most popular general store and restaurant in the state.
Read on to learn more about some of the other delicious restaurants in Arkansas.
Where can we find rivers in Arkansas?
Kings River is a popular place for float trips as it meanders through this pristine Arkansas Nature Conservancy area.
The Mulberry River in Ozark features rapids for whitewater rafting and campsites along the way.
The Big Piney Creek in Dover is also popular for whitewater and has a swimming hole at the Long Pool Recreation Area.
Read on to learn more about some of the other peaceful rivers in Arkansas.
Related Articles
Explore Arkansas
Featured Addresses

Township of Marble City, Marble Falls, AR 72601, USA