These 9 Hole In The Wall BBQ Restaurants In Arkansas Are Great Places To Eat
I'm of the firm belief that the best barbecue in the world comes from the tiniest, most unsuspecting places. Whether that's because they've invested in the recipe more than the venue or just because barbecue tastes better when served with a smile, I'll never know. If you also believe the best barbecue comes from hole-in-the-wall eateries, you're in the right place. Below you'll find nine of the best BBQ restaurants in Arkansas, and they're all small enough to make you feel right at home.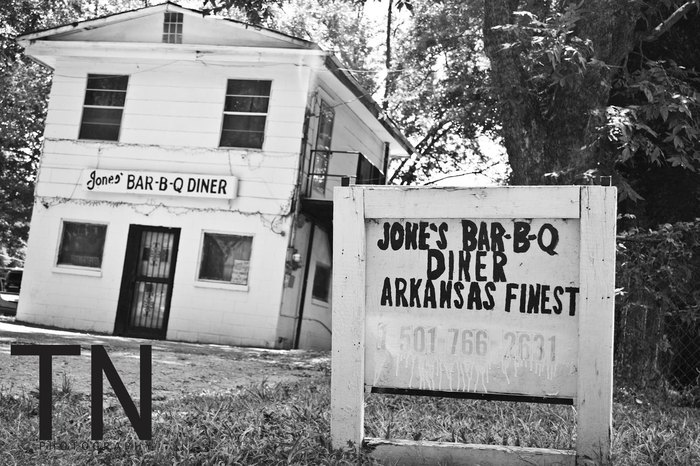 Did your favorite make the list? What do you think are the best BBQ restaurants in Arkansas?
For more hole in the wall restaurants in Arkansas you'll love, click here. To find your complete barbecue bucket list, try this list.
OnlyInYourState may earn compensation through affiliate links in this article. As an Amazon Associate, we earn from qualifying purchases.
More to Explore
Best BBQ Restaurants In Arkansas
Is Arkansas known for BBQ?
When most people think about barbecue, they immediately think of the south. But with all the local restaurants in Arkansas, it's only right that this state harbors some of the best BBQ around. In fact, Arkansas even has a BBQ Trail to tackle, which includes a ton of deliciousness throughout the best barbecue restaurants dives, joints, and holes in the wall. You can enjoy the savory barbecue sauces that are mustard or tomato-based and indulge in some seriously good barbecue whenever you visit Arkansas. Just keep in mind that not all Arkansas barbecue joints are made the same! Check out the spots in advance so you know exactly what style of barbecue to expect when you visit.
What style of BBQ can be found in Arkansas?
For some people, barbecue is barbecue. But for others, there is a major difference between types of barbecue throughout the country. For instance, Arkansas barbecue draws on traditions from Texas and Memphis, which uses beef and pork with a red sauce. Memphis style BBQ is slow-cooked in a pit and can be prepared either wet or dry. While there may be some hole in the wall restaurant in Arkansas that strays from the style of BBQ this state is known for, many of the restaurants tend to follow the same style of BBQ throughout. While some residents may think the best barbecue in Arkansas has a tomato-based approach, others may go head over heels for the more vinegar-based style. Just know before you go so that you can always enjoy the best of the best according to your tastebuds.
What are the other best hole in the wall restaurants in Arkansas?
Not every hidden gem restaurant in Arkansas has to be a barbecue restaurant. In fact, there are plenty of hole in the wall restaurants in Arkansas that have nothing to do with barbecue at all! Just remember that big flavor often comes in small packages, which means these tiny restaurants sure do pack a punch. A few of the best hole in the wall eateries in Arkansas include Tiny Thai Place in Monticello, Stroud's Diner in Mayflower, Pat's Place in Stuttgart, Rhoda's Famous Hot Tamales in Lake Village, Shark's Fish & Chicken in Jacksonville, Four Corners Kitchen in Fayetteville, Sky Lark Cafe in Leslie, and Heirloom in Rogers.
Related Articles
Explore Arkansas
Featured Addresses

219 W Louisiana St, Marianna, AR 72360, USA

6010 Lancaster Rd, Little Rock, AR 72209, USA

800 Walnut St, Conway, AR 72032, USA

1107 AR-17, Brinkley, AR 72021, USA

15 Walnut, De Valls Bluff, AR 72041, USA

7824 AR-107, Sherwood, AR 72120, USA

1102 E Harrison St, Stuttgart, AR 72160, USA

166 W Van Buren, Eureka Springs, AR 72632, USA