The Story Behind This Mysterious Creature In Arkansas Is Both Bizarre And Fascinating
Arkansas has quite a few unique urban legends but The Gowrow creature may be the most bizarre. The Gowrow is believed to be a 20′ long monster with tusks and claws, however, that's not even the most interesting part of the tale. On January 31, 1897, a newspaper published a story that would illustrate this odd monster and preserve the folklore for over 125 years!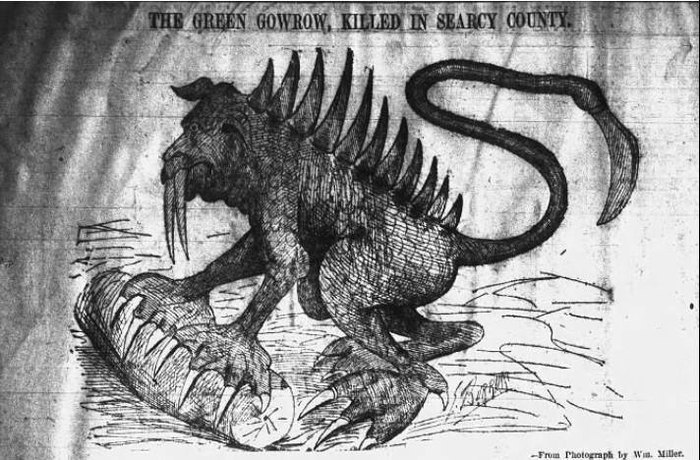 Did you know the background story of the Gowrow? Have you seen anything like it before? Share your thoughts with us in the comments below!
Perhaps Arkansas most well-known folklore creature is the infamous Fouke Monster.
OnlyInYourState may earn compensation through affiliate links in this article.
Address: Self, AR 72662, USA
Unique Adventures in Arkansas
December 17, 2022
We're looking for unique adventures in Arkansas.
Unique adventures in Arkansas are pretty easy to find, as Arkansans are an excitable bunch! Consider adding some of the following to your bucket list adventures list:
Where can we find historic landmarks in Arkansas?
Historic landmarks in Arkansas are plentiful, as numerous people, places, and entities in The Natural State played a pivotal role in the history and cultural landscape of this country. A few to check out during your travels include:
What are some other urban legends in Arkansas?
Arkansas is a very interesting state, and you will find numerous urban legends there. Whether you consider them to be weird, disturbing, or fascinating, they each possess their own unique tales. There's the Desha County Courthouse Menace where the courthouse clock has not worked properly since a sentence of death by hanging was carried out there; the spirits of a number of local historic luminaries and prominent Arkansans roaming the Mount Holly Cemetery on a regular basis; and the unexplained shadows on walls of the MacArthur Museum of Military History, just to name a few.