No Actors Here, The Fee House In Arkansas Is Truly Haunted
Not only is Little Rock central to Arkansas, our capital happens to be a central hub to paranormal happenings as well. The city is home to a frightfully haunted bar in Arkansas as well as a murder house filled with so much tragedy it'll make you want to immediately read about a chocolate road trip in Arkansas as a palate cleanser instead. One other spooky place to see in the city is the recently renovated Fee House. Halloween may be over before you know it, but this haunted house has some permanent scarers.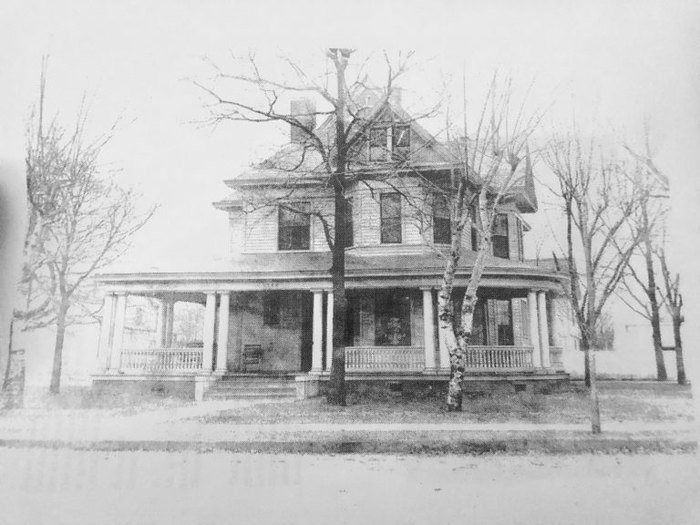 Learn more by visiting The Fee House's official Facebook page.
Did you know about the tragedies at the Fee House? Will you be planning a visit soon? We'd love to hear your thoughts in the comments! After the thrills and chills of the Fee House, book a sunset kayak tour in Arkansas for a completely different Little Rock adventure.
Address: 1900 Broadway St, Little Rock, AR 72206, USA
The Fee House
September 05, 2022
Are there any actual haunted houses in Little Rock, Arkansas?  
Little Rock, Arkansas, is thought to be quite the hotspot for meandering spirits; there is a plethora of haunted places in Little Rock that are sure to give you the chills, and not all of them are homes or houses! If you're looking for literal haunted houses in Arkansas, there's the old Empress of Little Rock Bed and Breakfast, where guests have reported being greeted by a ghostly man on the stairs (he's said to be very polite). It's a stunning Victorian mansion that's easily as beautiful as it is haunted – and once upon a time, it was someone's house!  
Where are the most haunted places in Arkansas? 
Outside of Little Rock, there are plenty of other haunted places in Arkansas that are sure to give you the creeps; some of our favorites include the Crescent Hotel, which has earned the distinction of being the "most haunted hotel in the United States!" It's been seen on shows like Ghost Hunters and Paranormal Witness, and should you be brave enough to check out Room 3500, where the spirit of a woman in a Victorian nightgown has been reported numerous times (among other spooky things). If it's the most haunted hotel in the US, then it's definitely the most haunted place in Arkansas!  
Where are the creepiest places in Arkansas?  
Of course, the list of scary places in Arkansas goes on. Other notoriously creepy places in Arkansas include Radar Phantom Road, near the town of Rogers. There have been many strange things reported in this area, including the disappearing apparition of a Civil War-era soldier riding a horse along the side of the road only to disappear when observers come closer. In Fayetteville is the notoriously terrifying Tilly Willy Bridge, which was once the site of a murder-suicide in which a woman drove herself – and her children – off the bridge and is said to remain there to this day. People have reported foggy handprints on their windows at night… yikes. 
Address: 1900 Broadway St, Little Rock, AR 72206, USA