These 15 Iconic Foods In Arkansas Will Have Your Mouth Watering
If you know anything about Arkansans, it's that we have food that we love and have grown up eating. And most of these delicious foods came from our grandma's kitchens. While we have great food all the way around, there are some dishes that are the most iconic. Of course, every family in Arkansas has its own recipe; our best southern restaurants serve them, and we've collected them into this list for you to salivate over. Let's dive into the Arkansas foods that we can't get enough of.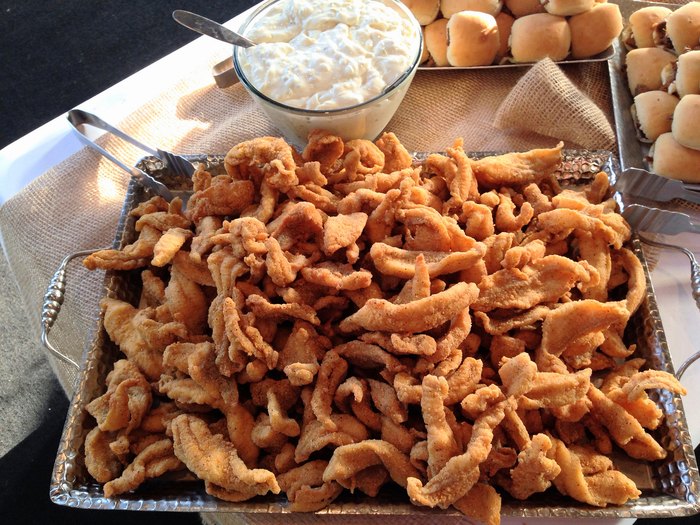 So, did we miss anything on the list? Or tell us about your favorite Arkansas food. We would love to hear from you in the comments below.
And of course, we love sweet treats in Arkansas, so here's a pie road trip that you will enjoy. 
OnlyInYourState may earn compensation through affiliate links in this article.
Iconic Arkansas Foods
October 06, 2022
What is the official Arkansas food?
While we have so much food that we love in Arkansas, there are some that are staples in almost every kitchen and restaurant in the state, one of which is the fried catfish. We eat so much of it that you would think that it would be the official food of Arkansas. Truly, the catfish deserves its shine, but the official food of Arkansas is rice. The Natural State is the top producer of rice in the United States, so it makes sense that rice is the official food of the state. Another food that is considered official in Arkansas is the vine-ripe pink tomato. This fruit is so celebrated in the state that there is a long-running tomato festival held each year. The state is also known for producing pecans. Even though these foods are official, I am sure that many of us would prefer that catfish be at the top of that list. But we can still enjoy the delicious staple at these incredible restaurants that serve the best catfish in Arkansas.  
What food is Arkansas known for? 
Believe it or not, the cheese dip that you have grown to love has roots in Arkansas. It is said that the delicious dip was created in 1935 by Blackie Donnely who was the owner of a successful Mexican restaurant in the state. Of course, this claim has been argued by many who have also taken credit for the ooey-gooey dip, including the state of Texas, which has its own version of the yummy snack. Regardless of who first created the cheese dip, we are just glad that they did. And today the cheese dip is part of the roots of Arkansas' southern food culture, so much so that the state hosts an annual cheese dip competition that attracts visitors from all over the country. And here's an article about that world-famous cheese dip competition.
OnlyInYourState may earn compensation through affiliate links in this article.