Keep Your Eyes Peeled, Thousands Of Hummingbirds Are Headed Right For Arizona During Their Migration This Spring
There's so much to love about springtime in Arizona. One of them is the arrival of thousands of beautiful hummingbirds. And the world's smallest bird will soon begin its annual journey northward. That's right, it's time to prepare your best hummingbird feeders for their arrival. When do hummingbirds arrive in Arizona? They typically enter and pass over Arizona in April and May during their migration. Here's everything you need to know about the little guys this season: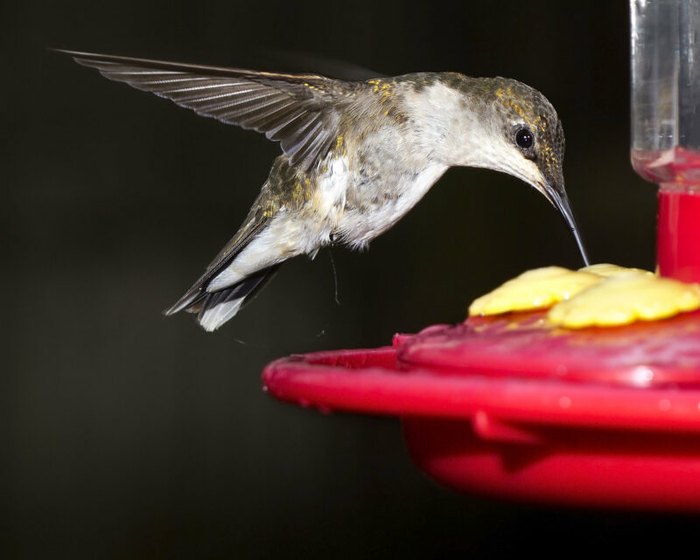 Hopefully, we answered the question, "When will hummingbirds arrive in Arizona?" If you have any other tips or suggestions, let us know in the comments below!
OnlyInYourState may earn compensation through affiliate links in this article.
When will hummingbirds arrive in Arizona?
February 23, 2023
What types of hummingbirds are in Arizona?
Although the Ruby-throated hummingbird and Anna's hummingbird are some of the most common in Arizona, there's a chance you might also see these other species during this year's migration.
Ruby throated Hummingbird
Rufous Hummingbird
Broad-tailed humingbird
Allen's Hummingbird
Anna's Hummingbird
Black-chinned Hummingbird
Calliope Hummingbird
White-eared Hummingbird
Cinnamon Hummingbird
Lucifer sheartail
Rivioli's Hummingbird
When should I hang a hummingbird feeder in Arizona?
Some hummingbirds actually don't migrate; they stay in the U.S. year round. You may want to leave your feeder out throughout the year as well for those birds. Otherwise, you can put your feeder out in the spring when the bulk of the migration happens. The biggest priority is putting out the best hummingbird feeders for the weary travelers.
Is it safe to feed hummingbirds in Arizona?
It is safe to feed hummingbirds in Arizona. After traveling all those miles, the hummingbirds deserve a feast!