We Checked Out The 8 Most Terrifying Places In Arizona And They're Horrifying
These lands are rich in history and stories. From the red rock buttes to strong mountain tops to sweeping canyon vistas, there's an incredible number of places in our state that are teeming with the emotion behind history. Some are jubilant, some humorous, but most are violent. We're going to take a look at a few of the scariest places in Arizona that deserve to be remembered for the horrific moments in history that have taken place and some that continue to hold those emotional memories through haunted encounters. Would you dare visit some of these places?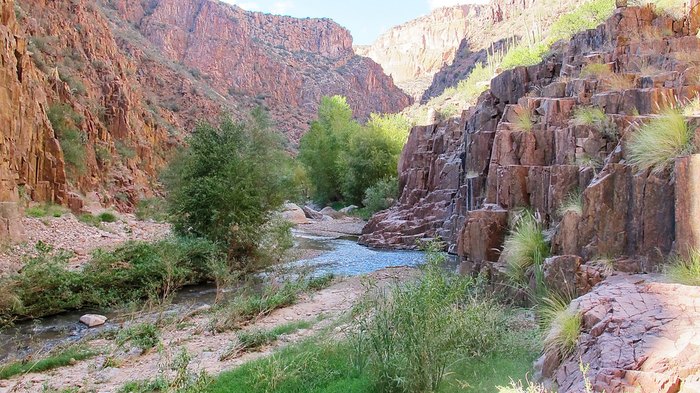 How many of these places have you visited before? Do you agree that these are some of the scariest places in Arizona? Be sure to let us know what your experience was like by sharing it in the comments.
If you want to check out more creepy Arizona content with a haunted twist, you might be interested in taking a ghost tour around the state! Check out What You'll Find On These 7 Ghost Tours In Arizona Will Send Shivers Down Your Spine.
OnlyInYourState may earn compensation through affiliate links in this article.
Scariest Places In Arizona
June 27, 2020
Can I visit any abandoned places in Arizona?
Yes, you can certainly visit abandoned places in Arizona. From ancient ruins to decrepit towns (especially along the historic Route 66) there are long-since-forgotten structures being overtaken by nature and time. Check out this fun Abandoned Places In Arizona Road Trip that will fill your whole weekend with them.
What is the most haunted place in Arizona?
Some of the most haunted places in Arizona include:
Jerome Grand Hotel
 The Old Miner's Cemetery in Jerome is supposedly haunted
The restaurant beneath the historic Hotel Connor
What are the most popular ghost stories in Arizona?
One of the most popular ghost stories in Arizona is that of a ghost that is said to haunt a park in Mesa, Arizona. At Jefferson Park, if you visit it between 11:30 PM and midnight, you might see a spooky paranormal being walking from tree to tree. It's said that this is the ghost of a woman who was assaulted and then murdered there. Her restless ghost remains and will be stuck there for eternity. Being there at night can really send a chill down your spine.