Covered In Route 66 Memorabilia, Delgadillo's Snow Cap Is A Quirky Spot In Arizona You'll Never Want To Leave
One of the most intriguing parts of traveling along Route 66 is encountering a wide range of tiny mom and pop shops peppered along the highway. Each one has its own personality and caters to varying types of patrons.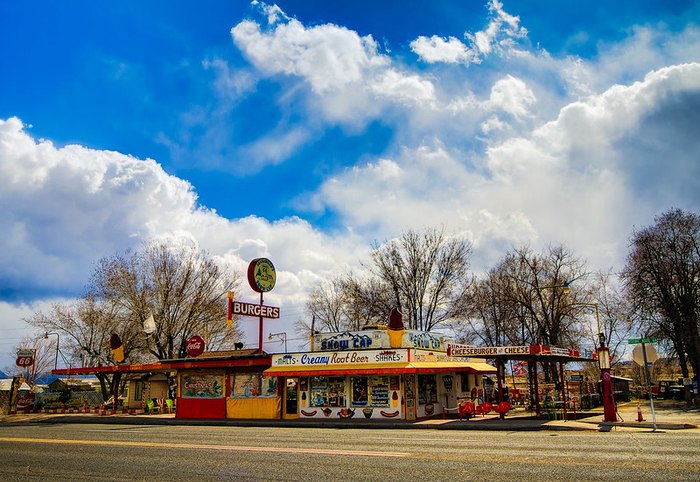 It is typically open daily from 11 a.m. to 5 p.m. for dine-in and takeout. For information about menu specials, hours of operation, and more, be sure to visit its Facebook page.
Facebook: Delgadillo's Snow Cap
Address: 301 AZ-66, Seligman, AZ 86337
Phone: 928-422-3291
Route 66 covers more than 380 miles in northern Arizona, so there are plenty of small diners and drive-ins to enjoy along the way. Read about some of the other restaurants located along the highway in Here Are 13 Iconic Restaurants Along Arizona's Route 66 That You Need To Try.
Address: 301 AZ-66, Seligman, AZ 86337, USA
OnlyInYourState may earn compensation through affiliate links in this article.