12 Inexpensive Road Trip Destinations In Arizona That Won't Break The Bank
Traveling has become one of my favorite things to do. Here in Arizona, new experiences, new food, and new people are less than a day away. Plus, you don't need to spend a lot of money to enjoy them! Since gas money can get expensive, we're taking a look at some fantastic inexpensive road trips in Arizona with low-to-free admission prices yet are amazingly fun. Hopefully, this gives you some ideas for things to do during your next adventure!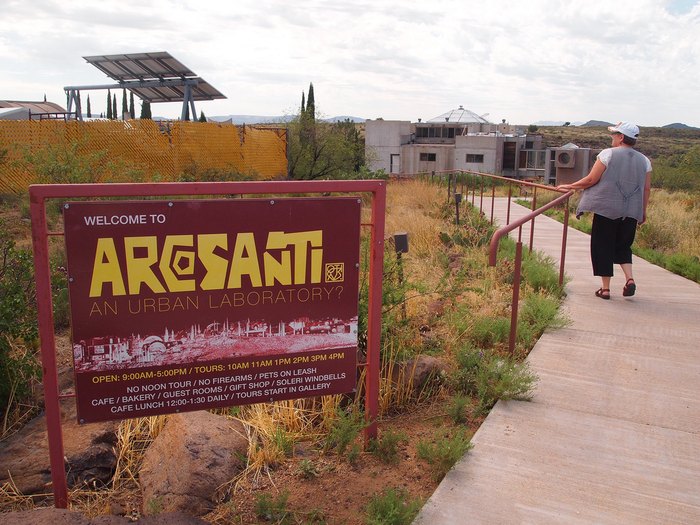 How many of these inexpensive road trips in Arizona have you had the opportunity to travel to? Be sure to let us know your favorite places and if there are any others you would add to this list!
For more great road trip destinations, be sure to read 11 Out Of This World Day Trips To Take In Arizona.
OnlyInYourState may earn compensation through affiliate links in this article.
Address: Arcosanti, AZ 86333, USA
Address: Canyon de Chelly National Monument, Chinle, AZ, USA
Address: Colossal Cave Mountain Park, 16721 E Old Spanish Trail, Vail, AZ 85641, USA
Address: Jerome, AZ 86331, USA
Address: Oljato-Monument Valley, AZ 84536, USA
Address: Mount Lemmon, Mt Lemmon, Arizona 85619, USA
Address: Pine, AZ 85544, USA
Address: San Xavier del Bac Mission, 1950 W San Xavier Rd, Tucson, AZ 85746, USA
Address: 6082 Sunset Crater Road, Flagstaff, AZ 86004, USA
Address: Tortilla Flat, AZ 85119, USA
Address: Tumacacori National Historical Park, 1891 I-19 Frontage Rd, Tumacacori-Carmen, AZ 85640, USA
Inexpensive Road Trips In Arizona
September 11, 2020
What are the most unique things to do in Arizona?
There are many great day trips in Arizona that you won't find anywhere else. A guided tour to Antelope Canyon, one of the most stunning photographer's favorites in the state, is a must-do. The naturally carved walls of red stone are almost too perfect to seem natural. You can visit an airplane boneyard in Tuscon where thousands of old planes lie in rest. There's no other spot with quite the scope and size of that particular airplane resting place, with many of the planes having been used in WWII and the Vietnam War.
What are the coolest attractions in Arizona?
If you loved these cheap things to do in Arizona, here are more fun attractions to visit in the state. The price ranges a lot more on these, but they can be totally worth it. Experience Arizona's beautiful landscapes on the rails by taking a ride on the Verde Canyon Railroad or the Grand Canyon Railway. They offer multiple types of excursions throughout the year. A cool scientific attraction to visit is the Biosphere 2 in Oracle, Arizona. This unique-looking series of domes and man-made biomes were part of experiments that ran in the 80s and 90s, seeing how humans coped with living and sustaining enclosed environments. You can visit it for yourself and check out the rainforest, ocean, desert, grassland, and other areas of the terrarium-like structures.
What places in Arizona should I see before I die?
There are great Arizona attractions that should be on everyone's bucket list. It's no secret that the Grand Canyon is a worthy visit, being one of the most well-known natural wonders in the world. Another place that may be kind of cheesy to some, but worth having on your Arizona travel list is Tombstone, the wild west town. It'll take you back in time to the days of the outlaws and cowboys in a fun, family-friendly way. There are plenty of shows, stores, restaurants, and more there that make for a great day trip everyone should experience at least once.